Written by Ian Thomas Malone, Posted in Blog, Pop Culture, Star Wars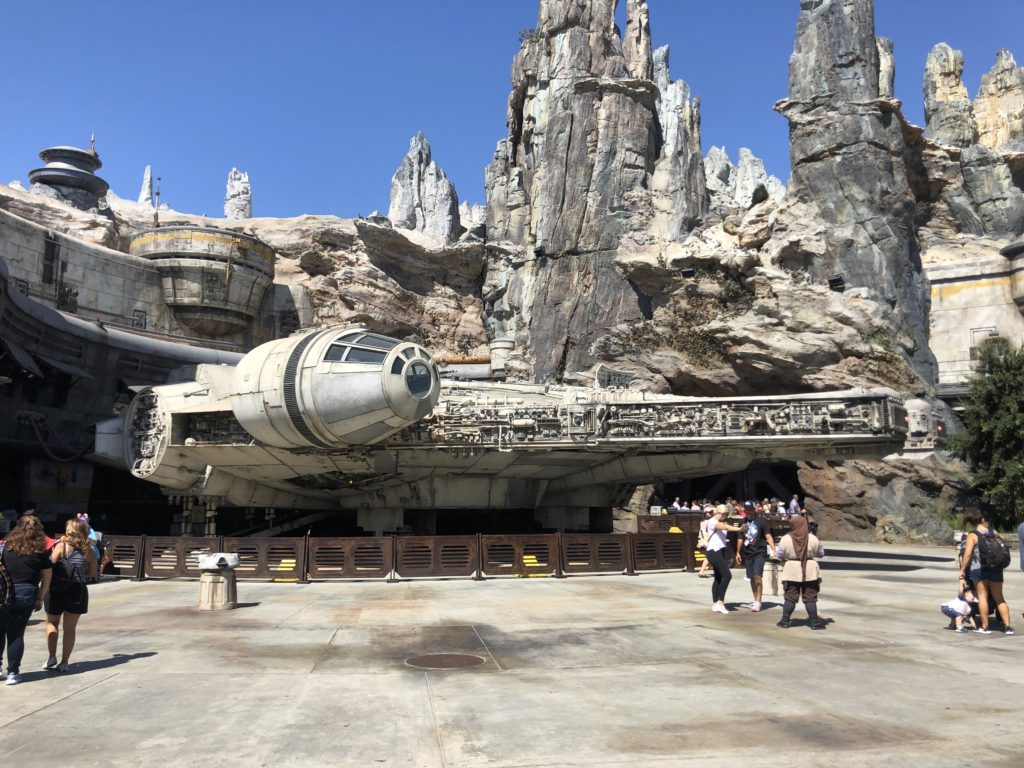 The launch of Star Wars – Galaxy's Edge in Disneyland has had its fair share of hiccups, from a poorly implemented reservation system to the delays involving the land's marquee attraction, Rise of the Resistance. With a construction cost of over one billion dollars, Disneyland's first new land since the early 90s features plenty of gorgeous scenery, fourteen acres of full immersion in Star Wars lore. It's the kind of project perfectly built for first impressions.
For an area of the park built to last for decades, first impressions aren't the sole barometer to gauge the impact that Galaxy's Edge will have on the Happiest Place on Earth. Much of the reported low attendance throughout the summer of 2019 can be blamed on blackout dates imposed on the lower tier Annual Passports (APs), forcing plenty of people who have shelled out hundreds of dollars to Disney to wait an additional three months to visit the new land. While every day welcomes plenty of out-of-town newcomers to Disneyland and California Adventure, the park clearly relies on SoCal residents to fill out the lines, even during the busy summer months.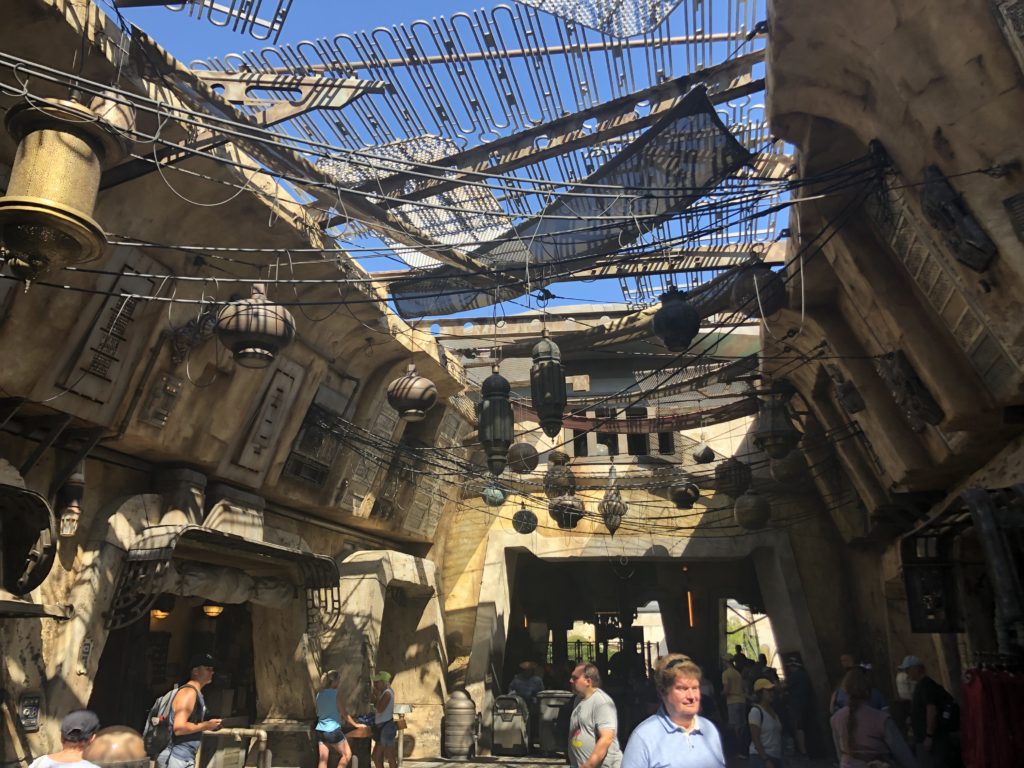 Galaxy's Edge is absolutely beautiful, a dream come true for countless Star Wars superfans. The vast land is practically sensory overload, full of droids, rebel fighters, and the Millennium Falcon itself to explore. It all seems like a lot, at first. Second, third, or fourth time through, the whole thing starts to feel a little bit smaller.
To some extent, that's natural. Wonder and awe works best the first time through. The problem with Galaxy's Edge is that immersion and depth are fundamentally two different concepts. There isn't really a heck of a lot to do, and most of the activities are rather expensive.
Some of this feeling can be blamed on the delays surrounding Rise of the Resistance. The idea of Cars Land opening without Radiator Springs, or rival Universal's Wizarding World of Harry Potter debuting without Forbidden Journey, seems completely preposterous. Smugglers Run is certainly more immersive than either of those parks B-rides, but it's still a motion simulator. There's the thrill of riding the Millennium Falcon contrasting with the reality of watching PlayStation 3-era graphics while being distracted by the need to push a few buttons.
Smugglers Run is hardly an E ticket attraction. From seemingly all reports, Rise of the Resistance will be, but even with its marquee attraction, Galaxy's Edge will still be a fourteen-acre park with only two rides. A trip through Olga's Cantina will undoubtedly be an experience to remember for many, but the $42 dollar cocktails aren't the kind of fare that many will line up to consume more than once. The same holds true for the "hand-built" lightsabers or the Droid Depot — lots of fun, but not built for return visits.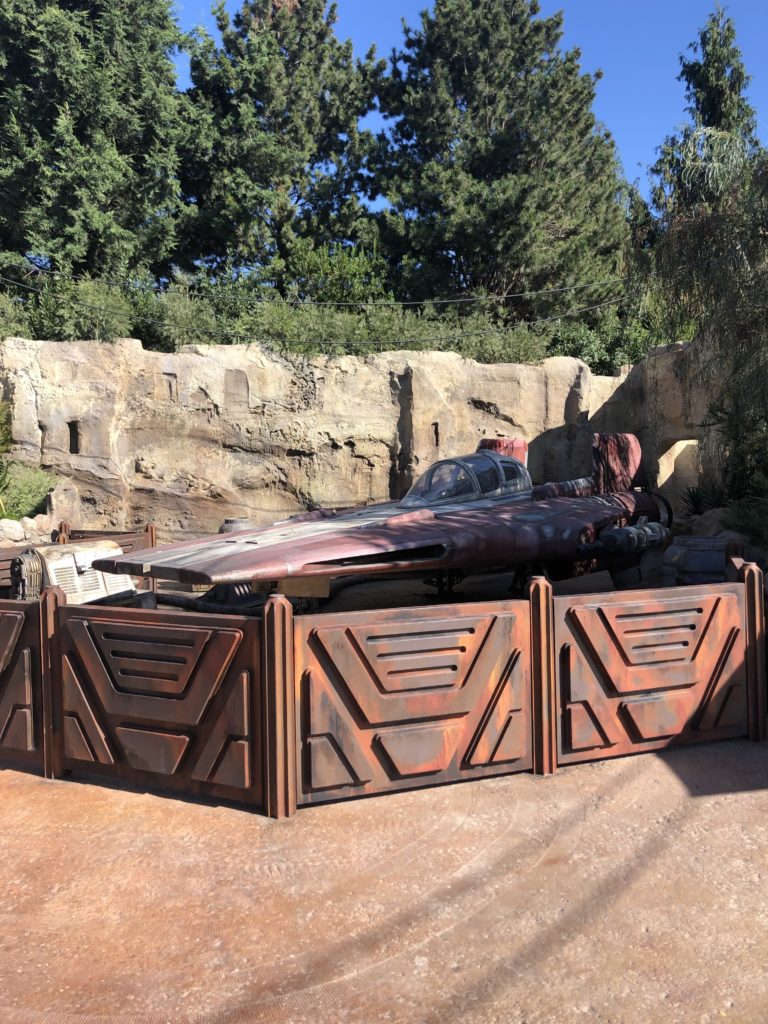 Since its debut, Galaxy's Edge has often been compared to the Wizarding World of Harry Potter in terms of total immersion. Both lands place a high degree of emphasis on the full experience provided by the land, not just the thrills from their rides. Ostensibly, you're supposed to enjoy walking around Hogsmeade as much as riding Forbidden Journey. Disney appears to be banking on Olga's Cantina being as entertaining as Smugglers Run, a notion supported by their similar wait times throughout the early months of the land.
Beyond the obvious cash grab that stems from elevating shopping to the same tier of experience as rides, the Wizarding World of Harry Potter provides a certain function for Universal Studios Hollywood that isn't particularly needed for Disneyland. Walking around Hogsmeade is certainly fun, but even a packed day at Universal leaves a fair amount of time to do just that. Universal has about a third of the rides as its SoCal neighbor even before you consider California Adventure, reflected in its shorter park hours on most days. Even after seeing a show or two, there's plenty of time to walk around and take in the sights that Hogwarts has to offer.
Though Disneyland is often open for upwards of fourteen hours, it can be very hard to fit everything you want to do in on a single day. Several of the hotel package options only give you one park a day, making it easier to get the full Disneyland and California Adventure experiences, but there's simply so much to do in both parks. For APs, you can arrive at opening, leave at closing, and still be able to count all the stuff you weren't able to do on both hands, even with a MaxPass.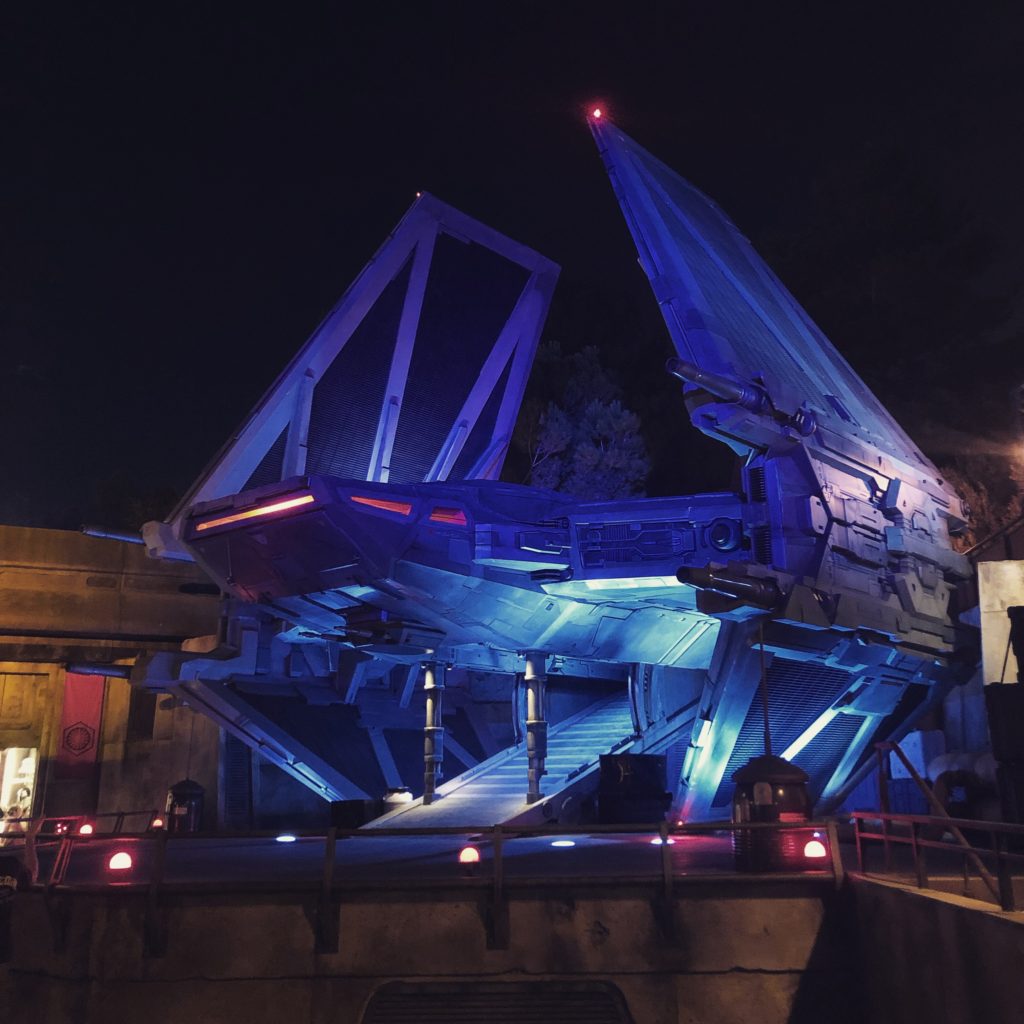 How much idle time spent wandering around Galaxy's Edge does someone really want to do with all that other stuff to consider? That question is a bit tricky even if you try to separate APs from people who are only there for a day or two. For the latter category, time is limited, but for APs, there's still a finite amount of activities for any single one person to be able to do. The scenery is a lot of fun to look at, but there reaches a point where continuing to look at an A-Wing fighter comes at the cost of riding some of the park's other marquee attractions.
The Wizarding World of Harry Potter, along with Cars Land and Animal Kingdom's Pandora – The World of Avatar, filled obvious voids in each park. These lands provided immersive places for people to check out after experiencing each park's more limited opportunities. Disneyland has never had this problem. Well before Galaxy's Edge broke ground, Walt Disney's original theme park set the gold standard around the world.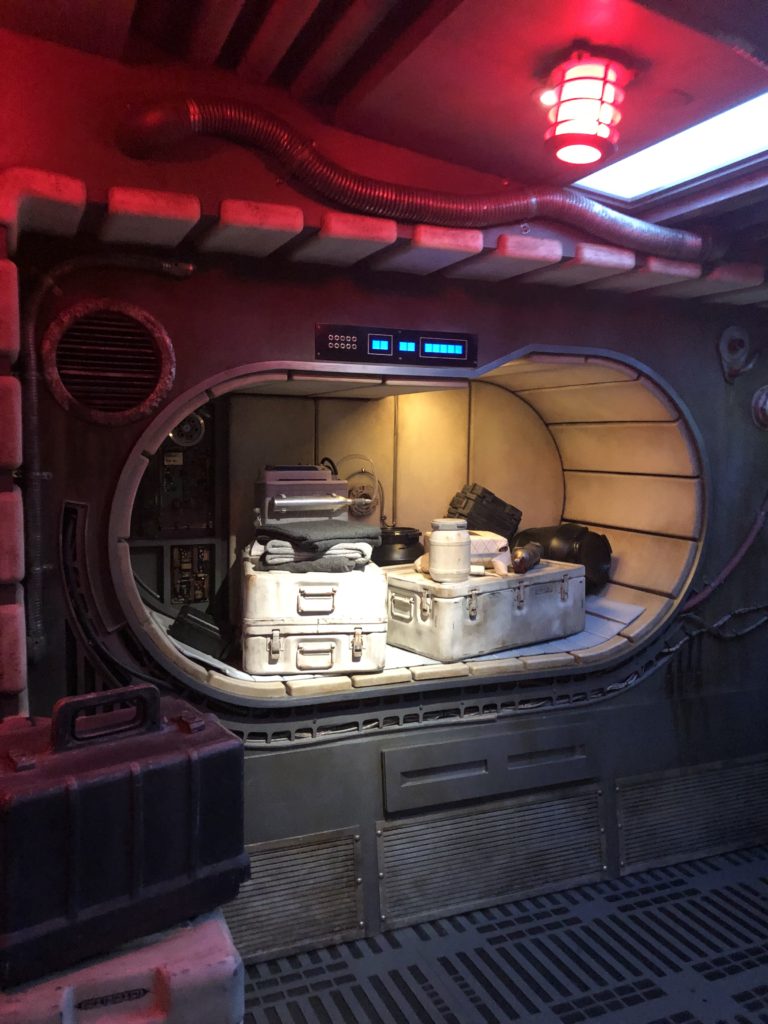 The decision to base Galaxy's Edge off a new planet, Batuu, rather than an existing world in Star Wars lore has proved a bit controversial. Enjoyment of the land requires a desire to immerse oneself in an entirely new chapter of the fandom, putting aside the presence of the Millennium Falcon and a few other familiar elements. The fact that Batuu feels a lot like Tatooine probably doesn't help for those who would have rather seen Mos Eisley in the first place.
Cars Land is a beautiful recreation of Radiator Springs. The Wizarding World of Harry Potter brings J.K. Rowling's beloved landmarks to life. Pandora reminds people of why Avatar made billions at the box office with its exquisite landscapes.
Batuu is something new, with hints of beloved lore. Segments of the Star Wars fandom have been at war with its governing body ever since George Lucas started tinkering with his movies. In the expansive community that loves this world, Galaxy's Edge didn't really stake out a base of support. It's trying to build a new one, but that takes time. For Disneyland, that's time that people need to want to take out of doing other things, including plenty of attractions designed around capitalizing on nostalgia rather than subverting it.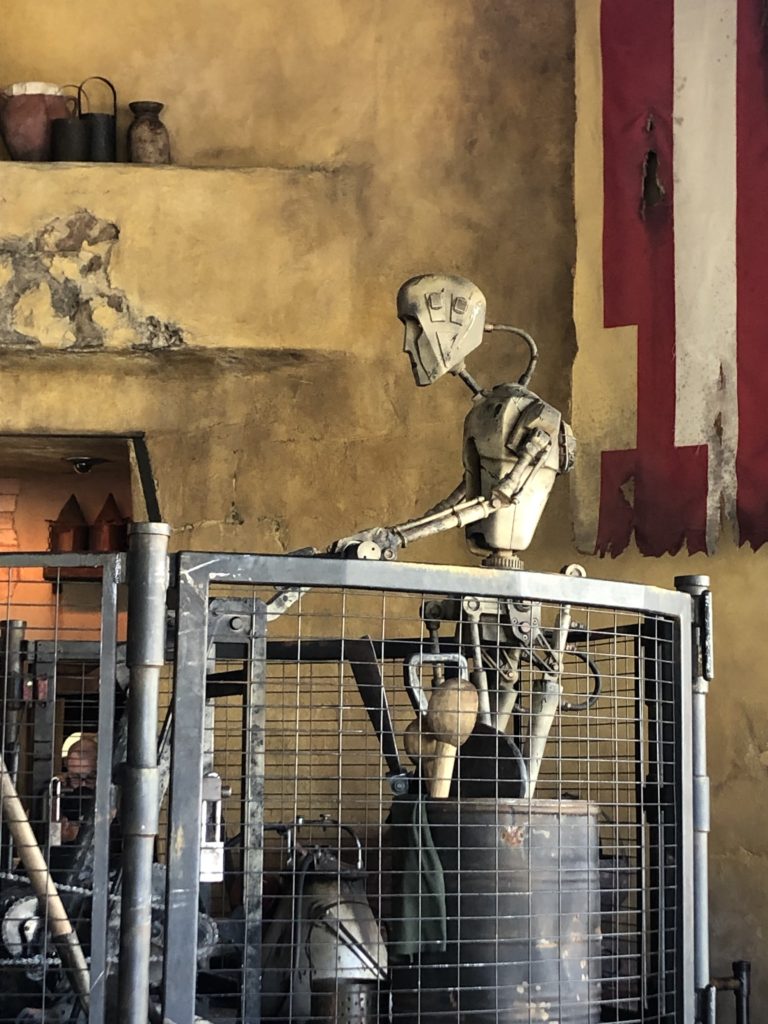 Much of this sentiment won't fully apply to the version of Galaxy's Edge opening at Disney's Hollywood Studios in Florida. Unlike its California counterpart, Galaxy's Edge has much more room to be the main attraction in a park that hasn't been open since 1955. By comparison, Hollywood Studios opened in 1989, only four years before Disneyland's version of Mickey's Toontown, the last new land to open before Galaxy's Edge.
Disneyland earned the title of The Happiest Place on Earth decades before Galaxy's Edge came around. A couple trips through the impressive new land give the impression that it won't soon cause people to abandon the attractions that made the magic in the first place. Galaxy's Edge may have cost a billion dollars to build, but the behemoth it spawned proves to capture surprisingly little of the mind's attention compared to the other lands in the greatest theme park in the world.