Balancing a Large Roster of Villains, Batman: Hush Offers an Entertaining Mystery
Written by Ian Thomas Malone, Posted in Blog, Movie Reviews, Pop Culture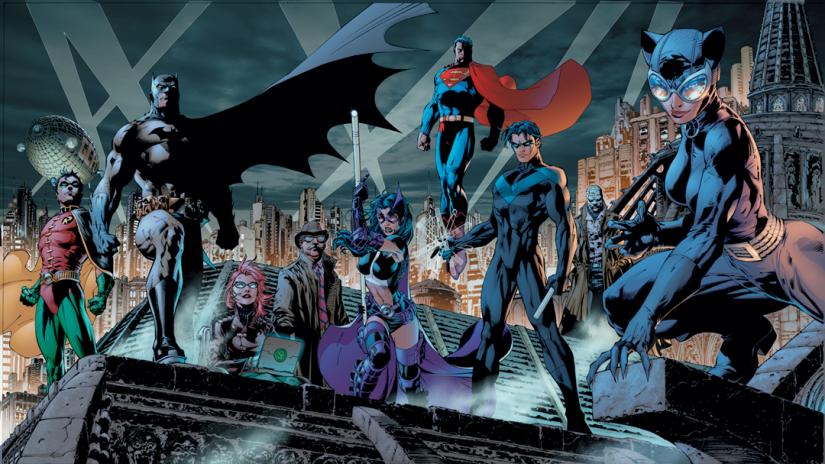 Like its source material, Batman: Hush has a lot of characters to juggle, featuring many of the Caped Crusader's most well-known foes. Adapting the popular story arc presents many challenges for a film with a run time of just under ninety minutes, throwing everything and the kitchen sink at its audience. Juggling its many pieces quite well, Batman: Hush is another strong showing for the DC Animated Movie Universe.
The basic plot follows Bruce Wayne's relationships with Selina Kyle, aka Catwoman, and childhood friend Thomas Elliot as he attempts to take a night off from crime-fighting. A recent crime wave makes a vacation impossible, leading to a nasty fall for the Dark Knight. An effort to get to the bottom of the chaos leads Batman to a mysterious figure called Hush, who seems to know far too much about Bruce's identity.
True to its hero's roots, Hush has the feel of a detective story, with mystery lurking at every turn. The pacing is top-notch, introducing plenty of villains quickly without making anything feel rushed. The quick runtime leads to some plot points being cut, but the film covers quite a bit of ground. Perhaps most impressive was the way it manages to include Superman without making the whole sequence feel like sensory overload.
Much of the film, particularly the relationship between Wayne and Kyle, serves as a broader commentary on prevalent themes throughout Batman's long and storied history. There is a certain challenge presented in even attempting to explore the idea of Wayne settling down, as the audience knows this won't happen, but the film manages to explore this dynamic with grace. It's easy to get lost in lore that's been around for decades, but Hush never bites off more than it can chew.
As expected, the voice cast is spectacular. Jason O'Mara plays a nuanced Batman, working well off Jennifer Morrison's Catwoman. There are perhaps points where you wonder how Kyle doesn't recognize Bruce's voice in the suit, but the suspension of disbelief has often asked this of superhero films.
While the film juggles its many villains quite well, Batman's sidekicks look a bit superfluous throughout Hush. Batgirl is largely reduced to a cameo, but the film never seems quite sure what to do with Nightwing, who's consistently present without being particularly important. Seeing the two on the sidelines isn't a particularly big deal, but their presence is a bit distracting relative to their roles in the narrative.
Batman: Hush is a very fun film that explores the franchise without ever feeling like a "greatest hits" piece. The large cast of villains serves their purpose, aiding to the well-crafted detective story. The film possesses an introspective lens without relying on nostalgia for emotional resonance. As summer winds down, Hush is the perfect comfort food for fans of the franchise, full of warm feelings that remind you why people still care about Bruce Wayne.