Written by Ian Thomas Malone, Posted in Blog, Pop Culture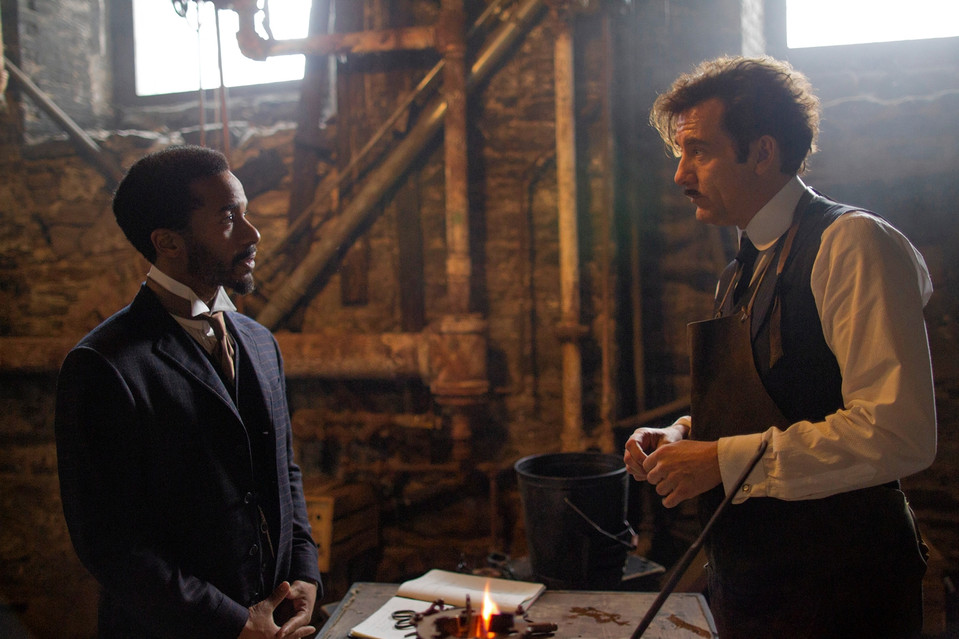 A few weeks ago, I found myself in a state of disappointment over the summer TV season, a mentality that dissipated a bit as summer wore on. New shows such as Extant, Satisfaction, Rush, Tyrant, Halt and Catch Fire, The Last Ship, The Strain, Manhattan, You're the Worst, and Married certainly weren't bombs, but it's hard to call any of them must see television either. They join sophomore offerings Ray Donovan, Under the Dome, Defiance, Maron, Graceland, and Hemlock Grove as shows that have niche audiences that don't really draw the same wider excitement that older summer shows like Six Feet Under, Rescue Me, Entourage, Nip/Tuck used to have. This could be largest offering of ho hum shows in summer TV history.
Which leaves a few standout shows that for the most part existed either on the front or back end of the TV season. Louie and Orange is the New Black were long awaited gems, but they were also done before June was even halfway over. For all that was on in July, Rectify and Masters of Sex were the only universally praised shows airing new episodes. The fact that they air on Saturday and Sunday doesn't do much to help the lull of must see summer television. Then there are Royal Pains, Falling Skies, Suits, and Covert Affairs, which have devoted fan bases, but aren't really turning heads with innovation or ratings. True Blood is the sole veteran show to bid farewell and followed in the footsteps of Burn Notice and Dexter in supplying plenty of reasons for why its departure should be celebrated and not mourned.
The new shows mentioned all share in common that they exist in the middle ground between celebrated and irrelevant. The aggregate for the positive say they're entertaining while the common complaint from the detractors is that they're meh. Then there's The Leftovers, which might have a similar Metacritic rating but doesn't belong with the aforementioned rookies as it was easily the most polarizing show of the summer season. Damon Lindelof's first show since Lost deserves most of its criticism, but I can't say that I regret watching the grim yet sporadically satisfying post Rapture drama.
August began to change my opinion of the season as a whole. Outlander and The Knick are exactly what the summer season needed. Both shows are visually stunning, well acted historical dramas that haven't proved they belong among TV 's best yet, but show far more potential than any of the other freshman shows. Garfunkel and Oates is in a similar position, which isn't a big deal as we tend to forget that many shows don't hit their stride in their first season anyway. The potential is there and it's appreciated. It's also worth noting that as neither have finished their runs, this could change sooner rather than later.
So what to make of the 2014 summer season? There was plenty to watch and if you tried all the new shows, chances are you liked at least one or two. How memorable they'll be moving forward is another story.
I can't think of another summer season that saw so many rookie shows wind up in the no man's land between good and great. The rise of Netflix makes that territory less appealing as there's no reason to watch something that you aren't completely into with so many other choices at your disposal. If even just one or two had separated themselves from the pack, we'd be looking at a very strong summer season. Perhaps we still are. But that will vary from person to person when it could've been a consensus.
Opinions of the 2014 summer TV season remain largely subjective. But there's something to be said for all the failed potential. TV's in need of a few new headlining must see programs and we didn't really get that this summer. But if you look at what we did get, you see that it could've been one for the ages. History could be kinder to it should any of those shows step up their game, but for now it was a puzzling year marred by odd scheduling and missed opportunities.