Written by Ian Thomas Malone, Posted in Blog, Movie Reviews, Pop Culture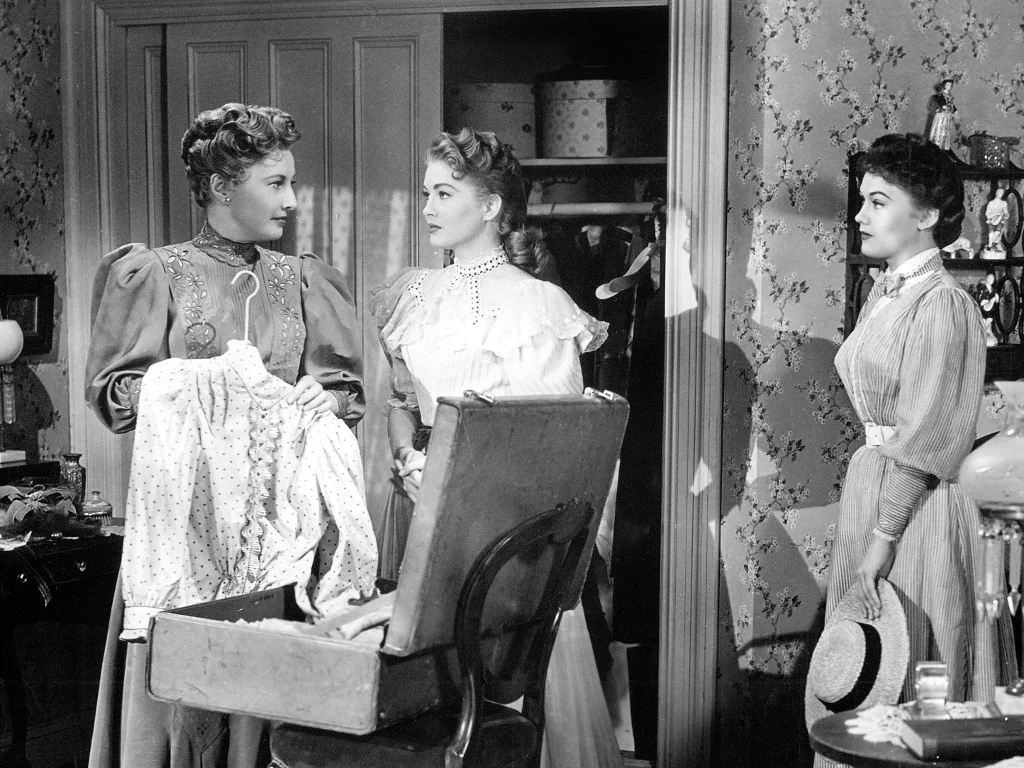 The allure of the American dream has never been super compatible with the realities of agency. The charm of 1950s suburbia, with its white picket fences and heteronormativity, pushed women into their preordained roles, with little concern for any desires contrary to the picturesque image of a happy life. For many, their only true choice was conformity or exile.
The 1953 film All I Desire centers its narrative on a woman stifled by her lack of agency over the course of her life. Naomi Murdoch (Barbara Stanwyck) is a vaudeville actress barely scrapping by in her career. Having abandoned her husband and three kids for a life in the theatre, Naomi faces her dwindling prospects with an understandable disdain for the cards she's been dealt. A letter from her middle child Lilly (Lori Nelson) requesting her presence at a high school play gives Naomi the chance to go back home, to see all that she left behind for a chance at fame that never panned out.
Based on the 1951 novel Stopover, director Douglas Sirk crafts a subversive family drama that challenges the idealism of suburbia. Naomi's abandonment of her family put a great strain on her husband Henry (Richard Carlson) and eldest child Joyce (Marcia Henderson) to keep their household together. The close-knit town of Riverdale, Wisconsin is too small for secrets, the ramifications of Naomi's old affair with Dutch Heinemann (Lyle Bettger) resurfacing a decade later like no time had passed at all.
Stanwyck largely carries the narrative through its brisk 80-minute runtime, bringing a much-needed natural degree of sympathy to the complex protagonist. Naomi is not a very likable person, but Stanwyck never tries to endear her to the audience, instead focusing on the carnage that ensues when people are forced to grapple with pre-programmed existences. You don't need to like Naomi to understand why she did what she did or feel the pain of someone forced to retrace their steps through hostile territory.
The narrative itself leaves a lot to be desired. Henry and Joyce are both fascinating characters who don't get much of a chance to shine. Henry's relationship with Sara (Maureen O'Sullivan), Lily's drama teacher, plays second fiddle to a more predictable pairing, refusing to muddy the waters of interpersonal conflict. All I Desire could have been a damning indictment on the forced idealism of suburbia, instead conforming to a 1950s audience who weren't ready to see the dream of the middle class crushed before their eyes.
The film's overwhelming desire to play it safe undercut what could have been a masterpiece. Instead, All I Desire rests comfortably as a lesser entry in Sirk and Stanwyck's storied canon. There is some staying power in the themes presented, a contemporaneous indictment against the idealism that is still hoisted up nostalgically as peak Americana. Everyone would be well to remember that the 1950s had plenty of problems too.