Written by Ian Thomas Malone, Posted in Blog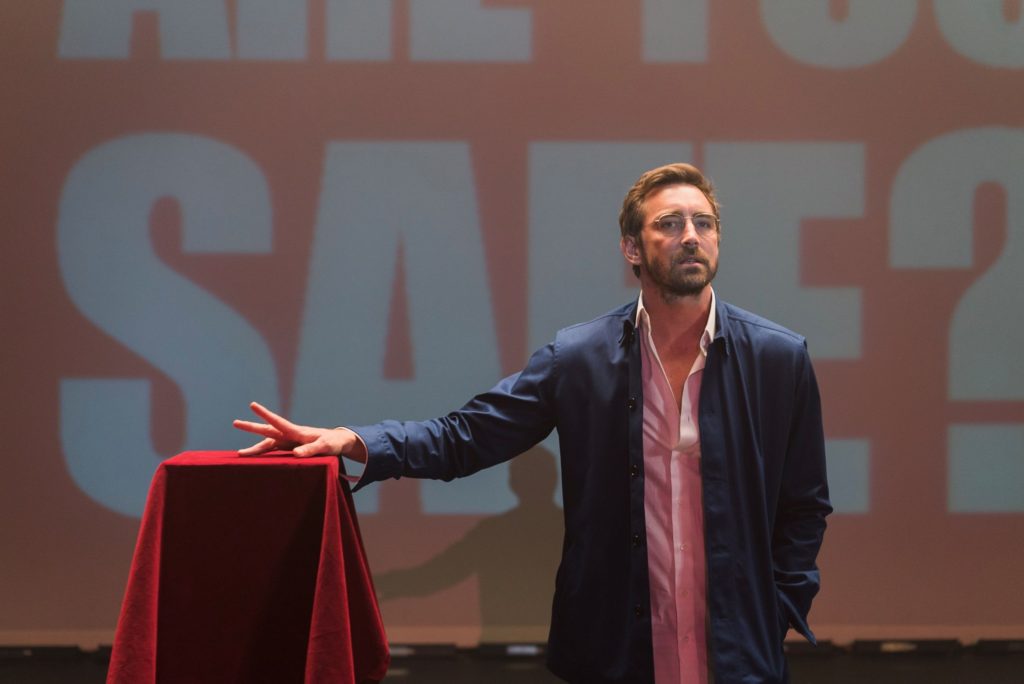 Halt and Catch Fire should have been, at least in theory, a Joe McMillan problem. He started off as the show's unquestionable lead, and now finds himself often competing with John Bosworth for relevance in the main plotline, acting as little more than an occasional thorn in Mutiny's side. This really shouldn't work, especially with a talent like Lee Pace, who dominates every scene he's in whether he's trying to or not.
But it does.
Halt has mastered the art of the slow burn. It redefines what pacing means to a cable length season, delivering payoffs when they're ready rather than when the viewer may normally expect them. I'd say it shouldn't be too surprising that the show struggles to maintain acceptable ratings, except the popularity of Mr. Robot, another show that frequently challenges the viewer to keep up with its narrative, shows that the world might in fact be ready to embrace television that truly pushes the envelope.
Season two's refocusing on Cameron and Donna could be seen as a way to keep the show fresh. Mackenzie Davis and Kerry Bishé have a natural chemistry, but who would expect the show to commit to it over keeping Pace at the forefront of the narrative? Who would expect the show to keep John Bosworth around as a character after his incarceration in season one? Television is littered with actors who make their marks and move on to other shows.
Halt has the special ability to actually comprehend its own strengths. No one would have been surprised if Toby Huss hadn't returned. No one would have been surprised if season two hadn't reunited the Joe, Gordon, and Cameron brain trust. People may have even wanted that. Halt knows that it doesn't have a weak link in the cast and employs them in a manner that actually serves to benefit the plot.
We saw this immediately into season three, which chose not to put too much focus on its change in location. Instead, it got right down to the plot. I thought about holding off on doing a Halt article until the season ended, as I am with Mr. Robot. The difference between the two is that Mr. Robot's chaotic approach is integral to the plot. Halt isn't trying to play mind games with its viewers, but it still manages to redefine the way we think about how television is supposed to work. Most shows outside of CBS' procedural lineup have three dimensional characters. Halt excels not only in utilizing its entire cast, but also in constantly redefining its characters' relations to each other.
I don't know how Zen MacMillian Utility Joe is going to compare to Cardiff Joe or Westgroup Joe. I don't know how Mutiny is going to function outside of that decrepit frat house. Part of TV's fundamental appeal is the familiarity it offers. We tune in week after week to see people we know and care about, even though they're not real. Halt succeeds in its ability to constantly challenge the notion of familiarity. We, the viewer, have no idea what's going to happen or even who it's going to happen to. If the past two seasons have taught us anything, it's that Halt knows how to pull off the payoff. I don't need to see the rest of the season to say that with confidence.