Written by Ian Thomas Malone, Posted in Blog, Game of Thrones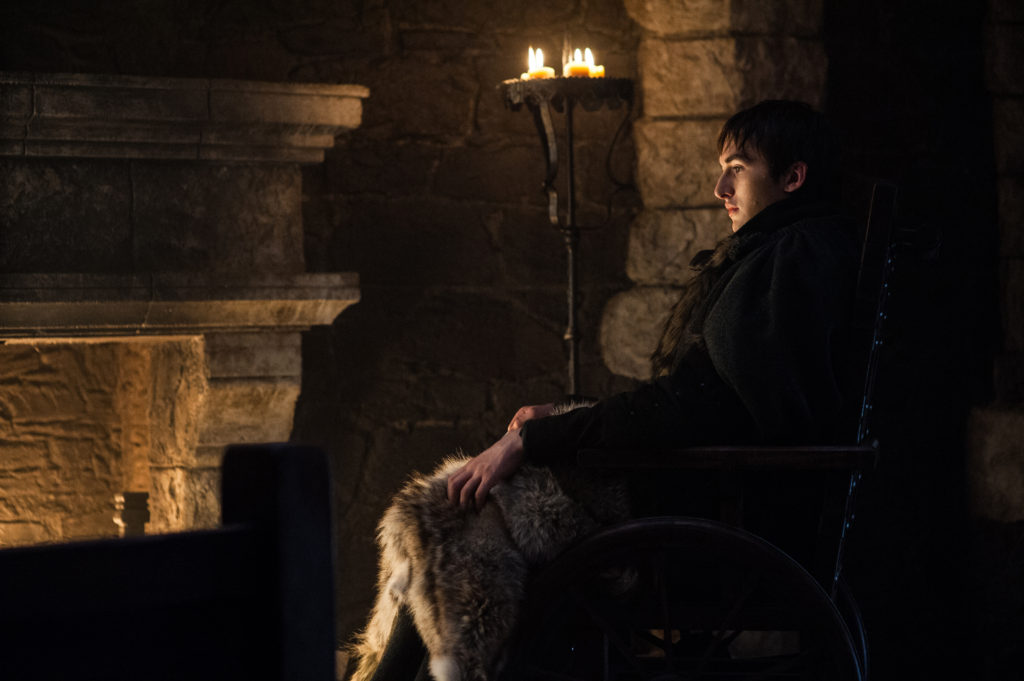 I recycled the title for my season six review, only opting to change a single word, because of one thought that constantly entered my head throughout this season. This is a television show. It is a special kind of television show since it has the ability to captivate the internet even when it isn't airing new episodes, but it is still a television show. It is an adaptation of George R.R. Martin's masterpiece, not a word for word recreation of it.
There are limits to what plotlines the show can adapt from the books. Season seven showed us that there also limits to what plotlines the show can adapt from the show. My preview article spent a lot of time talking about pacing. Seven episodes is either a lot of time or barely any at all, depending on what the show wanted to do with it. Turns out, the show wanted to do quite a lot, toward the end.
It is tempting to think that the long awaited meeting of the three most important power players in Westeros (Daenerys, Cersei, and Jon) would inevitably fall flat. It might even be true that we waited too long for this stuff to happen to have any kind of truly satisfying payoff, but the payoff was never really the problem. Those scenes were fun to watch.
As entertaining television, season seven usually succeeded. The battles crammed in at the end of many of the episodes seemed a bit rushed, but they were entertaining to watch. The trouble is that the external logic just wasn't there most of the time.
Game of Thrones loves its big moments. Last season's final shot of Dany's armada heading to Westeros and this season's view of the Wall crumbling under the heat of an ice zombie dragon are very memorable images. They look great as parting reminders of what this show can craft as each season draws to a close.
The show isn't as great with the moments leading up to those memorable scenes. For the Wall to crumble, something had to happen to bring down a millennia-old structure. For Dany and Jon to head down to the dragon's den of King's Landing, there had to be a reason that neither reeked of Red Wedding Part Deux, nor crippled Cersei as a major character before the final season. That's a tough tightrope to walk.
There are consequences for big moments. Dany's massive fleet looked great, but season seven then had to explain why she wasn't using her army that completely dwarves the size of everyone else's to take King's Landing in about five seconds. That beautiful shot of the Wall crumbling required a very silly plan to give the Night King control of a dragon.
These problems are distinctly related to the limitations of TV as a medium. While we don't know the trajectory of the final six episodes, it is very likely that the Wall did not necessarily have to come down in the season finale and that it should have come down later. We, as viewers, are conditioned to expect big moments during season finales. The show went for the moment that people will talk about for the next year or so until season eight. Time will tell if that was a smart move.
This season revolved around Jon & Dany more than past seasons, which makes sense given that they are the two most important characters in both the books and the show. The show was smart to cut its losses on boring subplots like Dorne, allowing more time for the main players. The trouble is that Emilia Clarke and Kit Harrington have really bad on screen chemistry, a problem once again magnified by the shorter season.
Some fans have literally waited twenty years to see Dany land in Westeros. Once she finally did land, she basically spent the season hanging around Dragonstone with a moody Jon, instead of doing all the fun things we've fantasized about her doing, like conquering Westeros and killing Cersei. While I didn't expect Dany to sit on the Iron Throne by season's end, I didn't think she'd do nothing but sit around either, save for two quick battles on Drogon's back.
This show occupies a strange place in the entertainment world. It is an adaptation of a series that surpassed its source material in the middle of its run. Imagine how Harry Potter fans would feel if the movies finished before the release of The Deathly Hallows. Game of Thrones is inevitably going to be different from the books, but we don't know how much. This can make the questionable logic decisions that much more frustrating.
Jon's story is almost beyond intelligent analysis at this point. No one outside of the Wall knows how he was allowed to leave the Night's Watch, which no one had ever successfully done up to that point. No one seems to care. Dany is the only person who seems remotely interested in the fact that he once died. The Northern army is beyond spent and yet Cersei treats it on equal footing with her forces and Dany's.
We know why. Jon is a very, very important character. It makes sense that the show wants him on equal footing with the top players. What does not make sense is how the show decided to put him there. It is unbelievably stupid. I'd say I'm not 100% committed to covering any plot related to him next season if this nonsense continues, but I love Davos too much to do that.
Winterfell made for a needlessly complicated subplot. We don't really know why Arya and Sansa had to fight, or what Littlefinger was doing all season. Now he's dead and they're not fighting. Oh well. Guess they had to do something.
I imagine that the showrunners aren't huge fans of Bran as a character. He's a dangerous character to have in a narrative given that he could solve a lot of problems with a few simple words. He doesn't, and the show doesn't really explain why because I don't think it has a reason. Bran ex machina is the show's biggest issue, which also explains why it shelved him for all of season five. The show can fill in the blanks for the book's unfinished plotlines in most instances, but it struggles with Bran, a creation that reflects a lot of GRRM's earlier work.
King's Landing gets mostly passing marks despite the lack of interesting plotlines. Cersei really couldn't do all that much that wouldn't involve her losing to Dany. Lena Headley is always compelling to watch on screen and she made the most of her material. Cersei's relationship to Jaime is in many ways the most interesting on the show. I can't imagine what she'll be like next season without him.
Season seven had a couple unexpected breakout characters, even if Dickon Tarly failed to become the next Lyanna Mormont. Beric Dondarrion worked extremely well as a foil for both Jon and The Hound, offering a much more compelling arc for the character than his book counterpart. Gendry's return was a treat, even if the audience had to stomach the idea that he could become an Olympic runner through the North despite having never seen snow before. Euron may not have had many scenes, but he captivated every single one, offering the show an additional compelling villain besides Cersei and the Night King. Theon/Reek may have outlasted his usefulness as a character, but his uncle is certainly fun to watch.
Penultimate seasons carry heavy burdens to set the stage for the final chapter. Despite its flaws, season seven accomplished this objective quite well. It made for compelling television each and every week. We scrutinize shows like Game of Thrones because we love them. Some of us just wish we could love them without having to wonder how Sam cured a seemingly incurable disease with a knife and some Lubriderm. Oh well. Can't have everything.
Season Grade: B+
Character Grades:
Daenerys: B
Tyrion: B-
Cersei: B+
Jaime: A-
Euron: A
Qyburn: A
Jon: D
Ghost: F
Davos: A
Melisandre: D
Littlefinger: B-
Sansa: A-
Arya: C
Bran: F
Meera Reed: B-
Winterfell Maester: D
Winterfell Guards: F
Lyanna Mormont: A
Jorah Mormont: F
Sweetrobin: A
Knights of the Vale: A
Night King: A-
The Wall: D-
Coldhands/Benjen: F
Sam: F
Gilly: A
Tormund: A
Brienne: A
The Hound: A
Ice Zombie Hit By The Hound's Rock: F
Gendry: A-
Raven that flew to Dragonstone: A+
Drogon: A
Rhaegal: A-
Viserion: B-
Beric Dondarrion: A
Thoros of Myr: A
Dickon Tarly: C-
Grey Worm: D
Missandei: D
Reek: F
Yara: F
Everyone from Dorne: F
Olenna Tyrell: C+
Stannis Baratheon: A
Bronn: A
Daario Naharis: F
Varys: C-