Written by Ian Thomas Malone, Posted in Blog, Pop Culture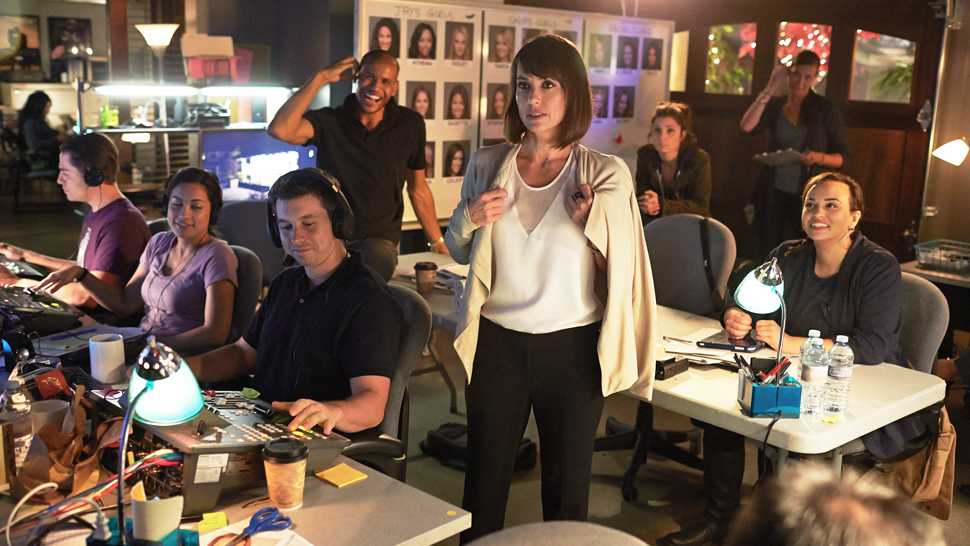 There are two types of shows that air in the summer. There's summer TV and shows that happen to air in the summer. Six Feet Under is a summer TV show. True Detective is a show that airs in the summer. Rescue Me is a summer TV show. Masters of Sex is a show that airs in the summer. Burn Notice is a summer TV show. Rectify is a show that airs in the summer.
You might be confused with what the difference is, especially since none of these shows really have anything in common with each other. There's really only one word that makes a TV show that airs in the summer, a summer TV show. Fun.
It's hard to imagine summer TV being what it is now without Six Feet Under, which aired in the infant stages of cable television's rise to power. Back in a day when channels like HBO protected their especially quirky shows by airing in them in the broadcast TV offseason, a show about a family that ran a funeral home could plant its dark comedic roots without being slaughtered by the likes of an ER or a CSI.
That's less important nowadays when the overwhelming majority of shows that anyone cares to talk about air on cable anyway, but summer TV has always maintained a niche that at least in theory separates itself from the rest of the year. I doubt it's a coincidence that Netflix drops all the Orange is the New Black episodes in the summer months, when everyone craves something a little lighter than say, House of Cards.
Which isn't to say that dramedies don't air at all times of the year. Only that they flourish in the months when the days are long and people tune in at night to see something with a little more flair than a conventional drama, perhaps with a margarita or a Corona. This year's line-up is packed with shows, but not necessarily many that fit the label I've described besides OINTB, which caters to the binge watchers.
I don't think it should be too surprising to see Lifetime produce a hit scripted drama. After all, History managed it with Vikings. Fifteen years ago, the notion that AMC was capable of producing one of the most successful shows of all time was laughable. Turns out, the channel didn't even need to stray very far for its core philosophy either.
UnReal is about the behind the scenes madness of a Bachelor stand in show called Everlasting. As you can probably imagine, the show is heavy on the melodrama. What was really shocking is how well that worked.
UnReal's best asset is its cast. Shiri Appleby does a marvelous job playing the enigmatic lead Rachel, whose shadiness goes well beyond the point of absurdity. I can think of about a hundred ways in which her character could ruin the whole show, but Appleby keeps her grounded enough to make it all work.
House of Cards alum Constance Zimmer is also superb, though it takes a minute to fully comprehend how an actress so misused on a Netflix show could then be properly utilized on a Lifetime scripted drama. Craig Bierko, who played one of my least favorite characters on Boston Legal (one of my all time favorite shows), also plays his part to perfection.
What makes UnReal so satisfying? The show isn't afraid to be what it is, a scripted drama about a reality show that's lauded as a joke that airs on a network that also happens to be lauded as a joke. One might say UnReal itself was in on the joke.
It's a show that's self aware of the medium it exists in. It knows it can get away with wildly outlandish plots and dreamy sequences played to the tune of a Lifetime TV movie. UnReal isn't trying to be anything else, which is perhaps why it succeeds. It's a genuinely original idea in a world that's starving for ideas to the point where it brought back Coach and Prison Break.
The true appeal lies with UnReal's delivery. It could survive on being "so bad it's good," like the recent A Deadly Adoption Lifetime TV movie starring Will Ferrell and Kristen Wiig. Instead, it uses its quality cast and lets them run wild in the absurdist playground.
Which is what makes a perfect summer TV show. Six Feet Under's black humor would've worked at any point in the year, but it felt especially delectable when the weather melts away your other worries. The fact that it airs on a Monday might matter during the fall months, but here it carries the "c'est la vie" mentality that makes it all the more refreshing. An excuse to have a glass of wine at 10 pm on a Monday and a good one at that!