Mike Wallace Is Here Presents a Compelling Portrait of a Legendary Figure in Television News
Written by Ian Thomas Malone, Posted in Blog, Movie Reviews, Pop Culture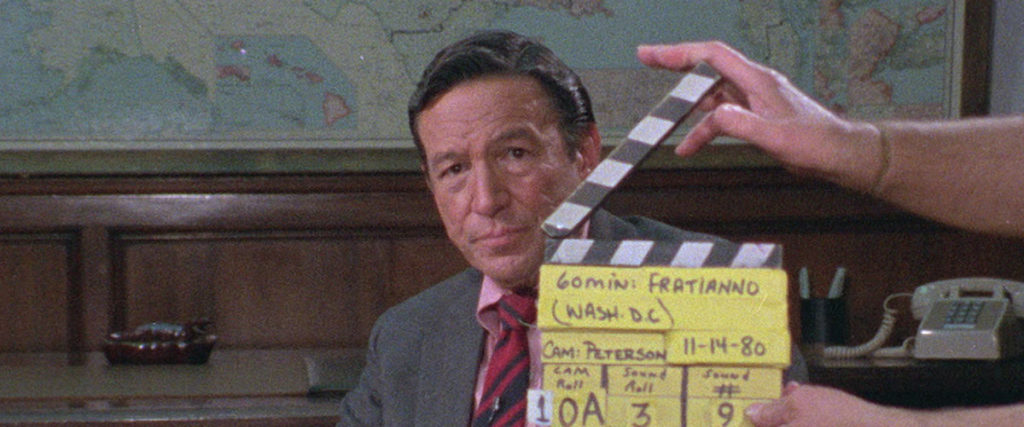 Television transformed the role of the free press in countless ways. Newsmagazine programs blended the idea of information with entertainment, with forceful presenters such as Mike Wallace developing a keen sense of interview style that provided much enjoyment for an audience, if not the subject. Mike Wallace Is Here chronicles the life and legacy of one of America's most consequential journalists.
The film covers a wide scope of Wallace's long career, from his early days in showbusiness through the end of his time on 60 Minutes. Wallace wore many hats in his career, acting as a radio presenter and on-camera pitchman among others, providing some fascinating insight into how television developed in its infancy. Wallace's Night Beat set the tempo for his adversarial interviewing style, asking tough questions that translated well to an audience watching at home.
Presented entirely through archival footage, without any narration or contemporary interviews, the film largely lets its subject, who died in 2012, speak for himself. The use of footage of Wallace being interviewed, particularly by fellow 60 Minutes pioneer Morley Safer, allows director Avi Belkin to dive into territory he would otherwise be unable to explore. Wallace feels alive and well throughout the documentary, aided by Belkin's soft-handed approach.
The use of archival footage also allows the film to thoroughly assess Wallace's legacy without any of the over the top platitudes that are often showered upon the deceased. Wallace was an immensely important figure in television journalism, whose impact is still being felt to this day. The film explores the ways he shaped his field without drawing unnecessary lines to the present. It's easy to see Wallace's approach alive and well in the way that President Trump paints the media as his enemy, but this film isn't about the present.
Belkin doesn't shy away from the critical lens. Wallace was a flawed man who often went too hard on his interviewees and was often an absentee father. Oftentimes, he struggled when asked the kinds of questions he favored in practically every interview. The film handles his struggles with depression with grace. Belkin presents his subject as thoroughly human, while never losing sight of the immense legacy he left behind.
Mike Wallace Is Here is a timely film, exploring the past to offer plenty of commentary on the present. Wallace changed the way people engage with the news. The film manages to be a touching tribute that honors both Wallace and his signature adversarial approach.