Batwoman's First Season Is a Clunky Ride in Need of Work
Written by Ian Thomas Malone, Posted in Blog, Pop Culture, TV Reviews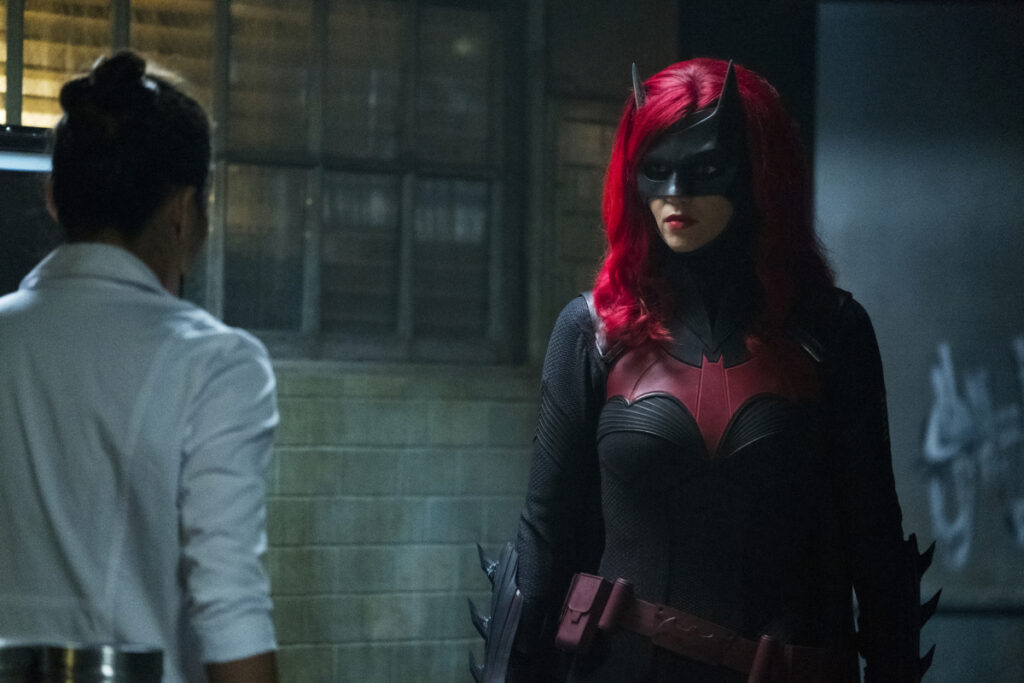 In many ways, Batwoman is the perfect member of the "Bat-fam" to adapt for the small screen. Created in 2006, the comic book version of Kate Kane operates without close to a century of history associated with her cousin Bruce Wayne. Unlike other associates such as Robin or Batgirl, Batwoman has never been the Dark Knight's sidekick, treated as more of an equal when working alongside the Caped Crusader in arcs such as the post-Rebirth Detective Comics run.
As the marquee film franchise of the DC Comics lore, one would not expect the top tier villains of Gotham to make the kind of regular appearances in Batwoman that holds true for baddies like Lex Luthor or Zoom in the Arrowverse. Kate Kane maintains a healthy degree of independence from Bruce, a smart formula for a weekly television series. Even as Batman's lengthy absence looms heavily over the narrative, Batwoman has done a fairly good job establishing itself on its own two feet.
Carving an identity independent of Batman is a vital step, but Batwoman has struggled with where to go from there. Like Bruce, Kate is a vigilante driven by tragedy. The reappearance of her long-presumed dead sister Alice, now a maniacal villain, has driven the bulk of the narrative for the show's first season.
As a character, Alice is an important part of Kate's story. As a regular presence on a weekly series, Alice is an intensely stifling presence on the narrative. Comic book supporting characters can come and go. Regular cast members need weekly screen time. Rachel Skarsten is one of the more compelling actors on the series, but Batwoman struggles to balance Alice's arc with that of its titular character.
Ruby Rose hardly helps this dynamic. Her Kate Kane is a reactionary figure, a figure far better suited for a lone wolf than as a leader of a team. The Arrowverse relies on an ensemble formula that clashes with Batwoman's aesthetics, something that Arrow itself needed time to figure out. Kate doesn't want to let people in, but of course she's going to build a group around her. None of this is particularly interesting to watch.
Alice might be Kate's best sparring partner, but Batwoman's relationship with her father is the most fascinating of her series' lore. The show captures the essence of Kate and Jacob's relationship pretty well, with Dougray Scott softening the rigid comic book character quite a bit. Batwoman desperately needs to figure out the Kane family dynamic, which drowns out practically everything else the show tries to do.
There are a few bright spots for the season. The supporting cast is pretty fun. As Luke Fox and Mary Hamilton, Camrus Johnson and Nicole Kang provide much needed levity, balancing out Rose's monotonous acting. The show is the perfect vessel to eventually debut Fox's Batwing for the first time in live action.
Batwoman's sexuality has been a milestone for LGBTQ superhero representation. The episode "How Queer Everything Is Today!" did a masterful job addressing how a lesbian superhero is both a big deal and something that should also not be as noteworthy as it currently remains. Hopefully in the future this kind of revelation won't seem like such a big deal, but for now it is most certainly something to celebrate.
Batwoman is a salvageable show, but the first season has been a bumpy ride to say the least. Plenty of series need time to figure themselves out. Of all the shows in the Arrowverse, only The Flash had an inaugural effort that can be safely described as great. Batwoman can be a family drama alongside its other ambitions, but it has to do a better job in balancing its many moving pieces.