A Discovery of Witches Is a First-Rate Drama Full of Magic & Romance
Written by Ian Thomas Malone, Posted in Blog, Pop Culture, Reviews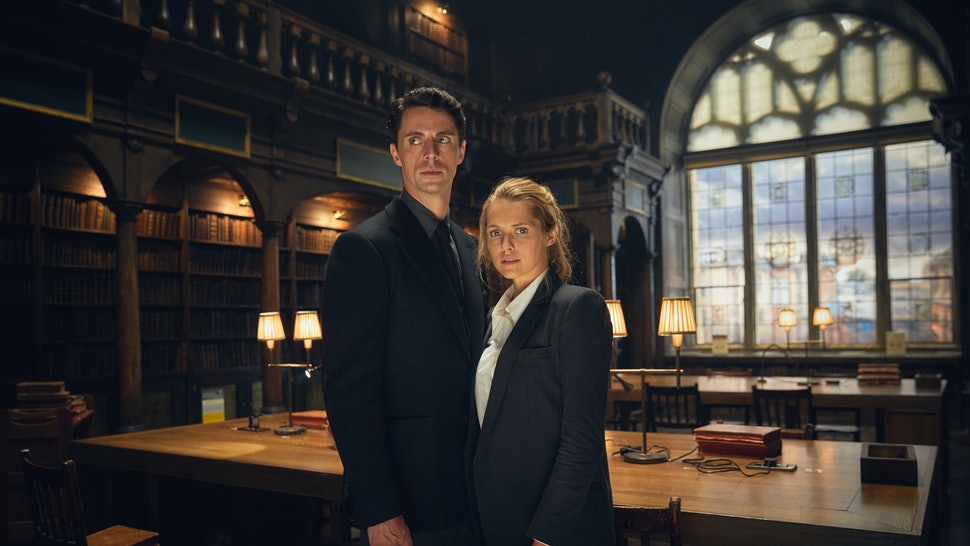 The worldwide phenomenon that the Twilight series sparked created an impression that vampire-themed entertainment was a fad, destined to fade over time. This notion forgets the longevity of bloodsucker-themed fiction, a genre that's endured for more than two hundred years. Works like Sky One/Sundance Now's A Discovery of Witches remind us how much the genre has to offer with top-notch talent crafting the material.
Based off of the critically acclaimed All Souls trilogy by Deborah Harkness, A Discovery of Witches follows Diana Bishop, an academic of magical ancestry as she finds a manuscript that holds the secrets to the broader mythical world that includes demons, vampires, and witches. With help from the handsome vampire Matthew Clairmont, Bishop tries to make sense of her findings while avoiding the influences of the powerful Congregation, an Oxford-based group tasked with maintaining order between the various magical factions.
With stellar production values and first-rate performances, A Discovery of Witches is the rare show that nails just about every aspect of a compelling first season. The chemistry of lead actors Teresa Palmer and Matthew Goode radiates through the screen, selling their romance alongside all the other world building required to set the stage. Too many first seasons string the audience along with promises of greater things to come later. A Discovery of Witches is extremely well-paced, introducing its cast of characters while always keeping the plot moving.
Though the show is set in contemporary times, the extensive use of estate houses and old libraries makes the show feel at times like a period drama. The supporting cast is fairly intimate, including veteran TV actors such as Owen Teale, Alex Kingston, and Louise Brealey. While most of the drama focuses on Bishop and Clairmont, the show wisely keeps the number of supporting characters to a minimum, allowing the actors to shine with limited screen time.
What really stood out in A Discovery of Witches' first season was the way it explained its world of magic without ever diving into length exposition dumps. Plenty of shows take an episode or two to go in back in time and explain how all the circumstances came to be. Witches gives its audience what it needs to know without resorting to information dumps. There are questions left to be answered, of course, but that's true of any narrative. The confidence in its storytelling is quite palpable.
Already renewed for two more seasons, A Discovery of Witches managed to stuff its first outing with plenty of plot and character development while leaving plenty for future stories. They took a concept that many thought was completely worn out and methodically breathed new life into the vampire genre. A lot of shows are guilty of holding back in their freshman efforts, understandably leaving some gas in the tank to keep the audience engaged. It's relatively rare to see a show unafraid to go into its narrative full-throttle. The result is an immensely satisfying first-rate drama that should be a must-watch for fans of mythical storytelling.