Written by Ian Thomas Malone, Posted in Blog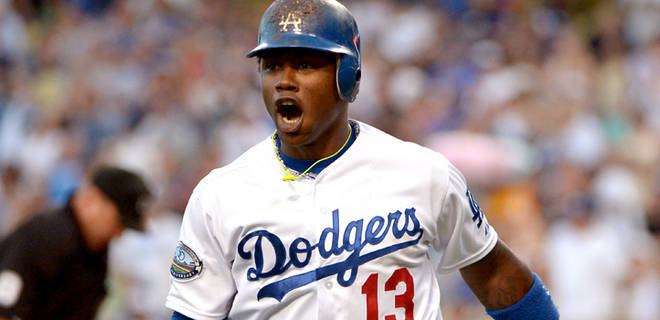 Breaking Down the Hanley Ramirez/Pablo Sandoval Signings and the Red Sox Roster Crunch
The Red Sox shocked the baseball world yesterday by agreeing to terms with not one, but two, of the top free agents in Hanley Ramirez and Pablo Sandoval. This is somewhat puzzling for two reasons. Many top baseball analysts projected both to hit nine figures. Ramirez could hit that mark with his vesting option, but the 4/88 he settled for seems a bit low, especially in November. The exact terms of Sandoval's contract remain to be seen, but the 5/95 reported amount is also somewhat low for playoff proven panda. The fact that most had Ramirez pegged for a permanent move to third complicated the roster.
The Sox also have one of baseball's most impressive logjams on their hands with their outfield with Rusney Castillo, Mookie Betts, Shane Victorino, Allen Craig, Yoenis Cespedes, Daniel Nava, and Jackie Bradley Jr. all under contract. It's clear that one or two of them needed to go even before you factor in Ramirez and Sandoval. Some early reports have left field as a possibility for Ramirez, but first let's look at all the pieces before we can determine who goes where.
To make things a little easier, we can take second base, designated hitter, and catcher out of the equation. Dustin Pedroia, David Ortiz, and Christian Vasquez will man those positions. Even if you're not convinced with Vasquez as a major leaguer, none of the aforementioned players will take his place anyway. With starting pitching to address, it seems unlikely that Ben Cherington will look to add a costly option at catcher anyway, likely preferring a veteran backstop to mentor Vasquez and eventually Blake Swihart.
So there are six positions for about a million players, many of whom are legitimate starters. The fact that Cherington is essentially forced to trade a couple might hinder their value, but the overall bleak state of free agency should mean that there are plenty of suitors. But who to trade? And for what?
The first thing to consider is that this logjam is really only a problem for this season. The three most likely trade options are Cespedes, Victorino, and Mike Napoli as all three only have one more year on their contracts. Napoli's grit and beard fit perfectly with the team and played a major role in the 2013 World Series but the case could also be made that he's their most desirable commodity that the team could stand to lose. The team is said to be somewhat sour on Cespedes, which could hamper his return, and Victorino spent much of last season on the DL. The Sox would likely have to eat a couple million to send Victorino away before Spring Training unless a team is quite desperate (I'm not sure I'd rule that out).
Trading Napoli would allow Sandoval to man first. Despite his size, he's actually a pretty good third baseman, but Hanley's limitations at shortstop could prompt the team to put him at the hot corner instead. It seems somewhat unlikely that Ramirez will play short unless the team trades Xander Boegarts. Craig figures to be the backup first baseman, though I'd imagine the team would trade him for just about anything.
The problem is that the team's biggest need is frontline starting pitching and three players with only a year left on their deals aren't going to net that kind of return. Moving two to the same team isn't terrible likely given the salaries involved. Teams don't typically trade aces for anything besides top prospects and the Sox have something special in Betts and I think they know that. Cole Hamels is the most desirable trade target, but Ruben Amaro isn't going to part with him unless he gets a mammoth return back.
The Reds have four starters who will hit free agency next year in Johnny Cueto, Mat Latos, Alfredo Simon, and Mike Leake. The Sox would love either Cueto or Latos and the Reds look to want to contend in 2015, suggesting that the two could be trade partners. The problem is that Latos was injured for much of last year and Cueto deserves a king's ransom that the Sox don't seem particularly likely to provide.
A reunion with Jon Lester would solve some of this mess. I'd say the Ramirez and Sandoval signings could prompt Lester to return to Beantown, but he won't come cheap and has plenty of other suitors. James Shields poor playoff performance made a laughing stock of his "Big Game James" nickname, but could be a good fit if the price is right. With the below market signings the Sox just pulled off, I think there's more value in him than might have been expected.
The outfield projects to at least have Castillo manning center and likely Betts somewhere as well. That leaves one spot for Victorino and Cespedes assuming Craig and Nava are destined for the bench and JBJ goes to AAA or another team. If both get traded, Ramirez could factor in at left, but I have a hard time seeing it happen.
The Sox are not going to bet on Victorino's health to the point where he'll be guaranteed a starting spot. Keeping him around on the bench is a possibility if there aren't any appealing trade scenarios, but the Sox should try to move him for bullpen pieces or fringe prospects as long as they can move 80% or so of his salary. Nava put up a 3.3 WAR season and has more value than people might give him credit for considering he's a platoon player. The Sox won't trade a valuable cost effective piece for nothing.
My guess is that Victorino and Napoli are the ones to go unless Cespedes can bring back a starter. The Sox have prospects that teams will be interested in, increasing the chances for some sort of package revolving around one of these guys or Nava. I wouldn't rule out a Boegarts trade, but the possible landing spots are vague. The same holds true for Craig, which makes the Lackey trade look even worse than it did when it was made, though Joe Kelly is an interesting pitcher to watch. It seems like a bit of a waste to play Sandoval at first and I wouldn't rule out the idea that Ramirez might be tapped for short, but that seems unlike from a defensive standpoint.
This is all contingent on the trade market, which Boston figures to be quite active in. From an offensive standpoint, these moves solidify one of Boston's weak points from last season. But the team needs to figure out its rotation or these moves will be for naught. Signing both players looks somewhat excessive considering the logjam, but the Sox got two fantastic bargains and the bleak free agent market for next year make prudence of particular importance.
I'll have another article on the shifting culture of the Sox at some point. To keep up with my articles, please like me on Facebook or subscribe via e-mail (or both).