1917 Is a Masterpiece of Filmmaking
Written by Ian Thomas Malone, Posted in Blog, Movie Reviews, Pop Culture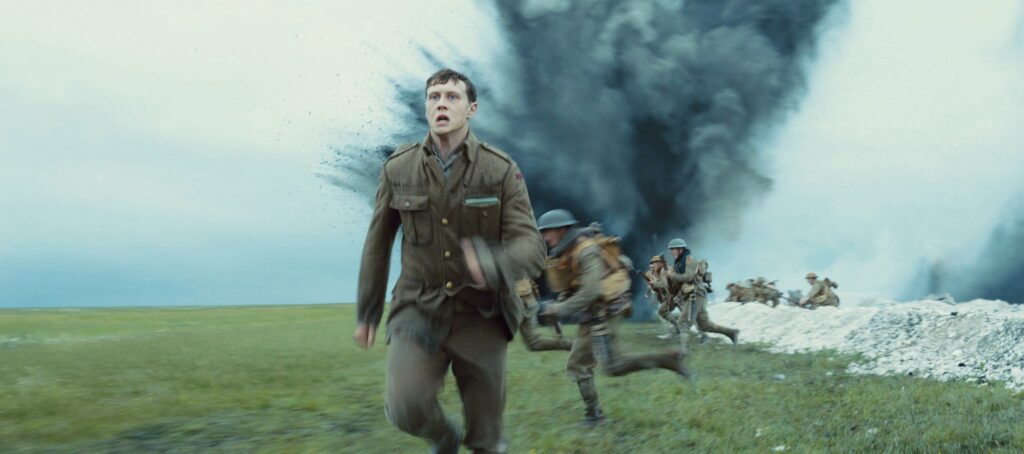 The confines of runtimes restrict film in many ways, requiring a director to operate with laser focus into their character's lives. Two hours depicting an event hardly seems like enough time to capture its essence in full, yet somehow plenty of movies manage to deliver in this regard. 1917 presents its narrative as one single continuous take, a bold approach for director Sam Mendes. The result is a breathtaking experience that captures the brutal emotions that war forces upon young people.
The film follows two young lance corporals, Will Schofield (George MacKay) and Tom Blake (Dean Charles-Chapman) as they journey to deliver a message to a battalion planning to attack German forces in France who are believed to be in retreat. The limits in technology during World War One forced the intelligence to be delivered by hand, through unclear conditions, as aerial intelligence could only reveal so much. The fate of 1,600 British troops, including Blake's brother, rests in the hands of two young men.
The cinematography works wonders on the narrative, revealing much about the two lead characters as they trudge through hazardous battlefields. Confronted by their own humanity, neither man seems like much of a hardened warrior, individuals merely responding to the circumstances put in front of them. Blake and Schofield repeatedly reveal themselves to be fundamentally decent human beings, doing a job that no one would ever want bestowed upon themselves.
Mendes uses the one-shot approach to fully display the horrors of war through the quiet moments. 1917 is a masterpiece of filmmaking. By presenting the narrative in real-time, Mendes allows the audience to experience the mission fully alongside the protagonists. From the trenches to the destroyed villages to the battlefields ripe with decaying soldiers, you follow them through the heart of war. It's a deeply unnerving experience.
The pacing works extremely well. There's plenty of quiet moments, but the suspense never lets up. Character development is a tricky proposition for a one-shot film, but Mendes ensures that there's plenty of growth along the journey.
The film also utilizes some high-profile actors in a way that keeps the spotlight on the two leads. Colin Firth and Benedict Cumberbatch both play high ranked commanders, delivering strong supporting performances that work well within the confines of the one-shot approach. MacKay and Charles-Chapman are hardly A-list stars, but their low-key profiles serve as a good reminder that war might be waged by elites, but fought by common men.
1917 presents a singular take on World War One, the kind of film that manages to keep you on the edge of your seat the entire time. What's perhaps most impressive about that notion is the fact that it's not a particularly action-heavy film, especially for a war narrative. It's a deeply moving piece of art best enjoyed on the big screen. Few films manage to convey such emotion with such ease. 1917 likely won't spark an influx of one-shot narratives, but Mendes makes a strong case for the method.