Season Three of The Crown Lacks Purpose
Written by Ian Thomas Malone, Posted in Blog, Pop Culture, TV Reviews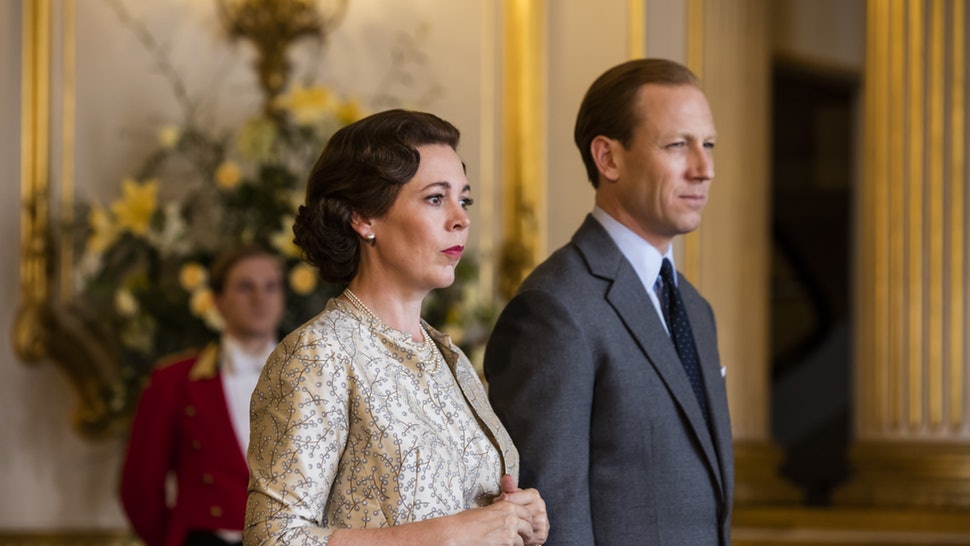 Cast changes are a predicament that practically every television show faces. The idea of The Crown switching up its entire principal cast every two seasons is pretty much without precedent, though the name recognition of the subject matter makes this proposition a bit less daunting. It's not as if the Royal Family needs much of an introduction.
To its credit, the new cast barely need to be reintroduced either. Olivia Coleman, Tobias Menzies, and Helena Bonham Carter all pick up their roles seamlessly, playing the aged Royals with grace consistent with the characters' trajectories thus far. Pictures of the first generation cast, as well as an early cameo from John Lithgow's Winston Churchill, serve more as treats for the fans than needed continuity bridges.
While the actors pick up where their predecessor left off, season three often feels unsure of where it's supposed to go as a story. The previous two seasons of The Crown managed to blend larger historical plots with an intimate family narrative quite effectively. That sense of cohesiveness is completely missing here, the show's attention scattershot over a spread of plots that share little in common with each other.
Season three feels determined to shine the spotlight on anyone other than Elizabeth, squandering Olivia Colman by reducing her character to a reactionary role. It's hard to parse what exactly her plotline is supposed to be, as she's rarely the main focus of any episode. Colman is superb, but she's simply given nothing to work with, no time to shine. Claire Foy's Elizabeth received many storylines with which she could advance her character. By comparison, Colman gets almost nothing.
The Crown has always been an ensemble drama, but the Queen isn't supposed to be reduced to mere supporting character. Philip and Margaret both enjoy several episodes worth of extended focus. The show has always found plenty of time for Margaret, but season three doesn't really have anything new to say about her as a person. The themes present in her focus episodes retread familiar ground.
This situation is exacerbated by the fact that the show now also focuses on the younger generation of royals, particularly Prince Charles (Josh O'Connor) and Princess Anne (Erin Doherty). The whole point of switching up the cast was to move the ball forward and tell new stories about this family. Too often, the show seems perfectly content to roll around in well-trodden grass, which often comes at the expense of the Queen herself. By the time the show carved out time for the rest of the family, old characters and new, there's little space left for Elizabeth to have a substantive arc for herself.
There are a few standout elements worth noting. The Queen's relationship with Prime Minister Harold Wilson (Jason Watkins) receives a fair amount of attention, a peculiar friendship given Wilson's Labour roots. Menzies' Prince Philip is the real standout of the season, building off Matt Smith's early interpretation while leaving his own mark on a man eager to find purpose as age changes his perspective on life.
The Crown is rarely bad television, but it is often quite boring. The events covered feel quaint compared to magnitude of earlier arcs. This show is designed to portray 60 individual chapters in the life of this family. Season three feels like a big waste of time when you consider how much history lies within the walls of this family's time in Buckingham Palace.