The Mandalorian Season One Review: Chapter Two
Written by Ian Thomas Malone, Posted in Blog, Pop Culture, Star Wars, TV Reviews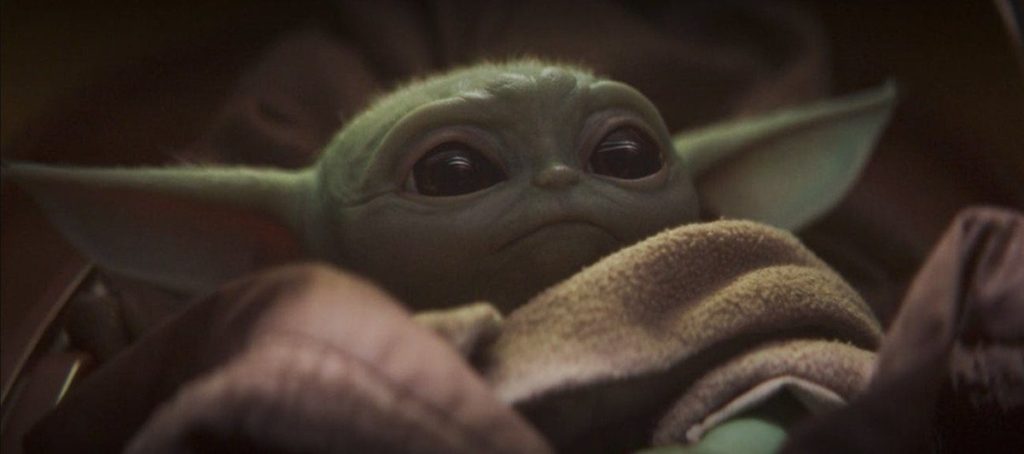 Note: This review contains spoilers
The phenomenon known as "peak TV" can create a certain aura of expectation around certain shows, or the way they're supposed to be presented. The Mandalorian is Disney+'s premiere offering, carrying certain natural connotations that this show is supposed to rival other flagship series. Star Wars is a bigger franchise than Game of Thrones, but the two shows don't need to be of similar scales.
With a runtime of a little under half an hour, "Chapter Two" is an anomaly among dramas on streaming services. These shows can be as short or as long as they want, but the latter approach has almost always been favored, particularly on Netflix. The Mandalorian isn't playing by the same set of rules.
Baby Yoda is one of the cutest creatures to come out of Star Wars, impressive for a franchise that includes Ewoks, Porgs, and R2-D2. You could probably make the case that this episode didn't need to do more than simply show Baby Yoda's face to be a success. He certainly makes an interesting traveling companion for the Mandalorian, who isn't very talkative himself.
This episode also stands out for its self-contained nature. The conflict was introduced and resolved all within thirty minutes. We learn a little more about Baby Yoda and the titular hero, but this episode does look a little out of place for a show with a serialized narrative, especially one only on its second episode.
The presence of the Jawas seems to confirm that this show has been taking place on Tatooine. That would certainly make the most sense, especially after The Force Awakens introduced a Tatooine clone in Jakku. Any more desert planets than that and Star Wars will start to look a little too much like Star Trek in recycling the same set designs.
Why doesn't a bounty hunter's ship have any kind of anti-theft protection? Sure, the Jawas are expert scavengers, but it seems odd that the Mandalorian doesn't even have an app on his cell phone that lets him know someone is fooling around on his ride. At least he didn't kill them all like the Stormtroopers in A New Hope.
Kuiil, the Mandalorian's Ugnaught farmer, is kind of a mixed bag. His affection for the bounty hunter isn't really all that believable, unless he too is caught up in Baby Yoda love. In many ways, he feels like a character who's simply there to give the Mandalorian someone to interact with. He's not terrible in that role, but it's not a particularly sustainable dynamic moving forward.
Baby Yoda uses the Force to stun the beast so that the Mandalorian can kill it and give the Jawas an egg that looks a lot like a pot of hunny right out of Winnie the Pooh. Weird climax for a weird episode. Not sure that the Jawas would want the creature dead since they seem to love those eggs.
It doesn't feel entirely fair to call Chapter Two filler, a fun self-contained narrative full of action and cuteness, but this show has yet to establish its broader purpose. Will we figure that out before the season finale? I'm becoming increasingly skeptical. Chapter Two worked as a light-hearted adventure, but the effectiveness of this approach will likely diminish with repetition.