Assassins is a riveting real-life thriller
Written by Ian Thomas Malone, Posted in Blog, Movie Reviews, Pop Culture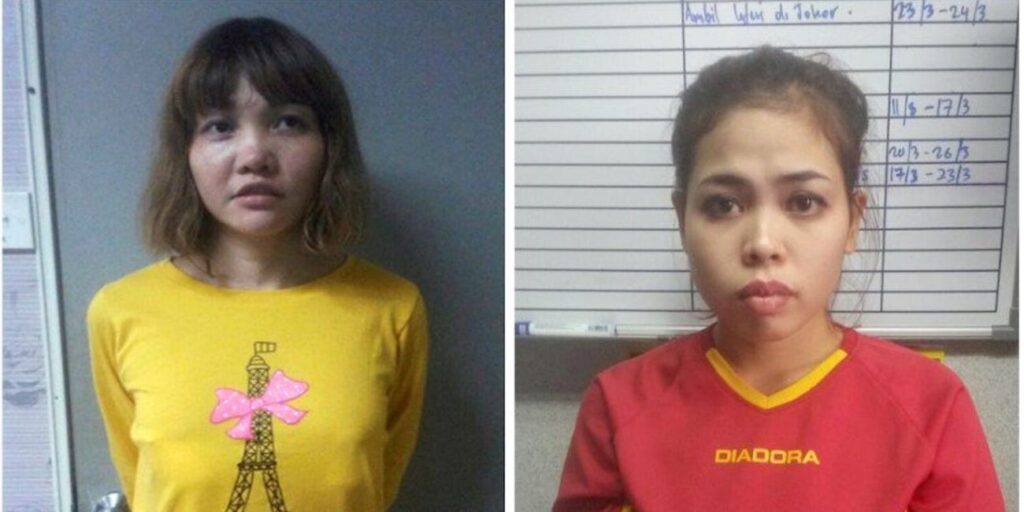 A failed attempt to visit Tokyo Disneyland changed the course of history on the Korean peninsula. A simple desire to spend some time at the happiest place on earth cost Kim Jong-nam the chance to lead North Korea as Supreme Leader, which instead was handed to his younger half-brother Kim Jong-un after the death of their father Kim Jong-il, and later his life. The documentary Assassins chronicles Kim's highly publicized assassination at a Malaysian airport in broad daylight, and the tragic aftermath that ensnared the unwitting perpetrators.
Director Ryan White masterfully breaks down the complex mechanics of North Korean politics and the Malaysian justice system in a fascinating thriller. The North Korean government is widely believed to have been behind the assassination, manipulating two separate women into dousing Kim with the highly deadly chemical VX under the guise of being performers in a prank show. While the North Koreans who orchestrated the murder quickly escaped, Siti Aisyah and Doan Thi Huoung almost found themselves executed for their role in the international firestorm.
Much of Assassins centers around the legal defense of both women, Aisyah from Indonesia and Huoung from Vietnam. Neither girl knew each other, both seeking a chance at stardom not unlike many online influencers. With so many different countries involved in the saga, White does a great job making sure his audience doesn't get lost in the chaos.
Though the subject matter is serious, the legal defense teams often keep things upbeat for the audience. The pacing feels more in line with a political thriller than a typical documentary, heightening the suspense for a subject whose outcome anyone could find out with a simple google search. White ensures the journey is just as interesting as the destinations.
Kim Jong-un's "love affair" with Donald Trump has been the subject of wide mockery by many. Though many docs succumb to the temptations of dedicating too much time to Trump, White keeps mentions of our soon-to-be former president to a minimum. Having almost certainly ordered the hit on his brother, Chairman Kim is an important factor, but this isn't fully his story. Assassins juggles its many pieces quite well.
North Korea is a tough nut to crack for anyone, even U.S. intelligence. Assassins is a welcoming doc for anyone, even if you know nothing about the hermit kingdom. Kim Jong-un lends himself well to mockery, but White never loses sight of the monster at hand. At times, the trial drags a bit, perhaps serving as too much of a play-by-play, but this doc is a must watch for anyone looking to learn more about this elusive part of the world.