Avengers: Endgame's Gay Moment Is an Insult to the Notion of Progress
Written by Ian Thomas Malone, Posted in Blog, Pop Culture, Social Issues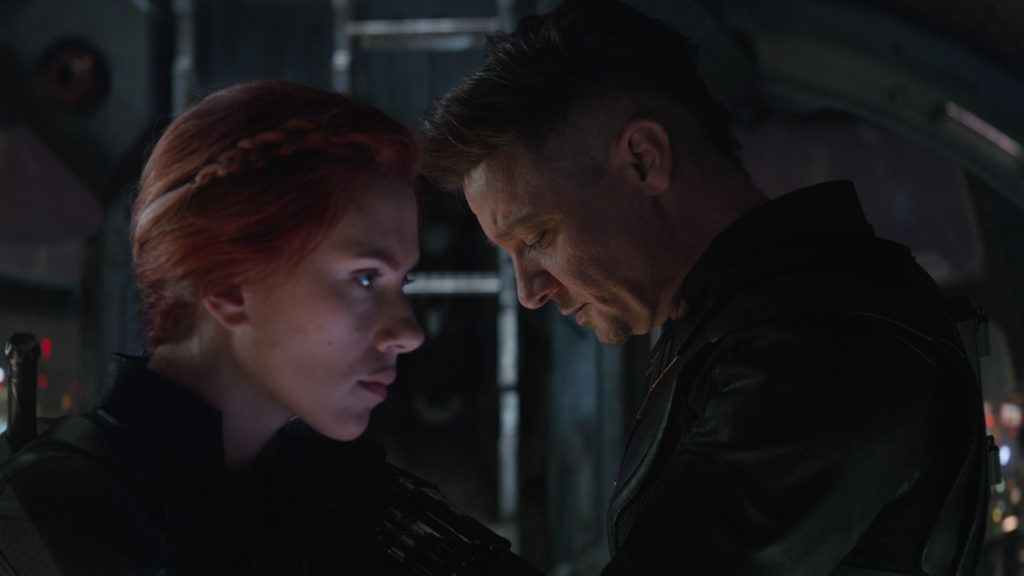 Note: This article contains minor spoilers for Avengers: Endgame
Like many, I enjoyed Avengers: Endgame. The movie was a well-executed send-off to the first era of the Marvel Cinematic Universe. Unfortunately, directors Joe & Anthony Russo decided to include a moment of seeming LGBTQ inclusion that highlighted the broader diversity issue that has hovered over the MCU for much of its existence.
If you missed Endgame's gay character, it's probably because he wasn't on the screen for very long. The character, nameless in the film, appears in the grief counseling session with Captain America, where he mourns the loss of his lover. This character just happens to also be played by Joe Russo himself, an openly gay man. The MCU's first cinematic gay character (there have been a few on TV) appeared via blink-and-you-miss-it cameo.
What are we supposed to celebrate about that? Joe Russo gave a lengthy explanation to Deadline, saying, "It was important to us as we did four of these films, we wanted a gay character somewhere in them." Apparently, the "somewhere" in this broad multi-film landscape is more in the vein of Where's Waldo than as a matter of genuine, thoughtful inclusivity.
Russo also added that, "It is a perfect time, because one of the things that is compelling about the Marvel Universe moving forward is its focus on diversity," perhaps highlighting the core issue with this creative decision. He's correct to note that Marvel has made significant improvements on the diversity front. It was only last year that we got Black Panther, the MCU's first film with a predominantly black cast. It's only been a few months since Captain Marvel became the first in the MCU to have a female lead.
While it's clear that Marvel is becoming more inclusive, how much praise Disney deserves for that is an entirely different question. Black Panther and Captain Marvel are the eighteenth and twenty-first entries in the series respectively. It's hard to call Marvel trail-blazing when it took that long to cast someone other than a white man in the lead role. Now isn't really "a perfect time," as Russo notes, considering the rather needlessly long route Disney took taking diversity seriously.
Russo's sense of self-gratification for his cameo appearance as a nameless sad gay man comes across strikingly tone-deaf for a franchise that hasn't found space for a single other LGBTQ character in its near-two dozen films. It is, quite literally, the least he could do while still being able to say he did anything at all. The idea that this moment should receive praise is utterly laughable.
It would be unfair to suggest that Joe Russo alone could force Disney to add an inclusive superhero against their will. The Russo brothers may be responsible for directing a few of the most profitable films in history, but that doesn't mean they have complete autonomy over their work. Joe Russo's personal success is a great story for the LGBTQ community at large and it's a good thing that people like him occupy positions of power in a place like Disney.
Simultaneously true is the notion that Joe Russo has not brought meaningful LGBTQ inclusivity to the MCU, at least not yet. The best he could do from his great position of power is to include himself in a throwaway cameo appearance. We can understand why these circumstances exist, but we shouldn't celebrate these pathetic attempts at forward motion either.
Massive corporations like Disney forces LGBTQ fans to embrace a culture that fundamentally rejects the normalcy of our existence. I've visited Disneyland over a dozen times this year, treated with respect by their staff on almost every single occasion in that timespan. It is one of my favorite places on the planet earth, and yet that's also a place where I can't find a single character who looks like me, a transgender woman in a homosexual relationship.
Of course, I don't have to support a corporation that does stuff like this. I could divorce myself from a mass culture that projects inclusion through events like "Magical Pride," but keeps LGBTQ characters locked away, the storytelling equivalent of "Don't Ask, Don't Tell." I hardly belong to the only marginalized group that's been shunned by Disney over the years.
I could let my inner Disney princess go and move on with my life, but I also genuinely believe that popular culture matters. These stories make profound impacts on people's lives, from children to adults. Look at the reactions to Endgame. People weep in theatres over the loss of fictional characters. There is, in fact, magic in the air.
Movies like last year's Love, Simon, distributed by a studio recently bought and shuttered by Disney, are important because they help show a generation of LGBTQ youth that there's nothing wrong with who they are. Gay kids deserve stories that empower them, not ones that try and ignore their very existence. Cameos like Russo's only seek to shed light on Disney's failure in this regard.
There will come a day, likely in the next few years, when the MCU finally features a gay superhero. Such a moment will undoubtedly be cheered as progress, just as Joe Russo wishes to celebrate Avengers: Endgame's gay moment. Disney didn't introduce a single noteworthy gay character in the first twenty-two movies of the MCU. Anything above that is a step forward, but that doesn't change the embarrassing legacy of Marvel's pathetic effort at LGBTQ inclusion. Table scraps aren't a cause for celebration.