Written by Ian Thomas Malone, Posted in Blog, Celebrity Apprentice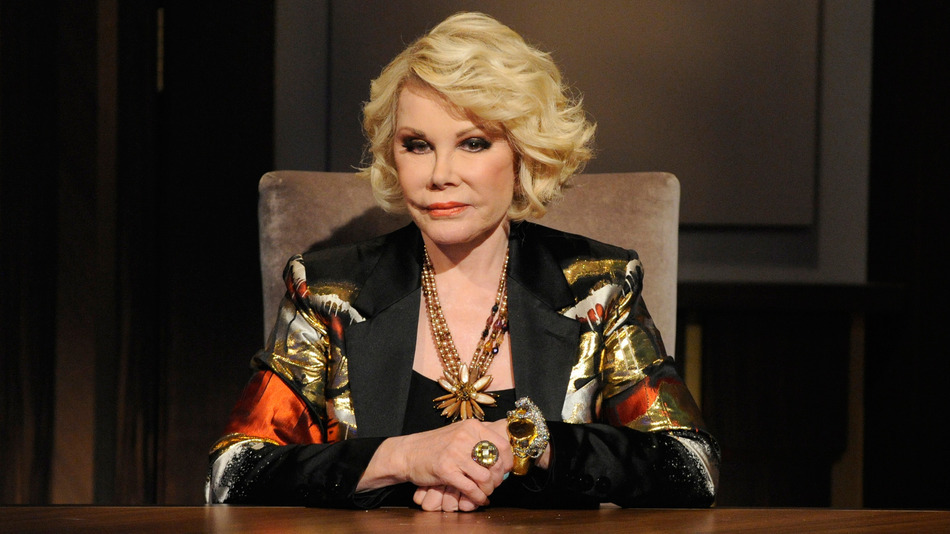 It looks like two tasks an episode is going to be the standard for this season. For those of us who have waited over a year for Celebrity Apprentice to return, this is kind of a bummer. Not every episode is worthy of two hours and this has often been a problem.
Shawn Johnson's immediate departure was a complete no brainer ten minutes into the episode. Not stepping up is more often than not a bigger death sentence than being project manager and losing. Jamie Anderson might not have gotten the can if she was a halfway competent boardroom player. Gary Busey survived many boardrooms and only about 80% of that can be credited to being good television.
Her excuse was stupid as well. Who among the contestants was "fit" for a Nordstrom's task? Vivica A. Fox certainly wasn't. Kenya looked comfortable as PM, but her qualifications are hardly better than an Olympic gymnast, putting aside the fact that Johnson's career doesn't require her to wear shoes. So Johnson's termination is hardly a surprise to anyone.
Athletes are historically terrible at Celebrity Apprentice. Johnny Damon has a win, but it was against a fellow athlete (Anderson). Furthermore, they're boring. Jose Canseco was the only one in the history of the show to display true flare, but he had to leave to be with his dying father. Lennox Lewis wasn't exactly a dynamic player, but his partnership with Piers Morgan made for great TV. No one will miss Shawn. Flying under the radar doesn't work. Unless you're Sig Hansen.
Lorenzo Lamas' firing was tragic because he'd actually blossomed into a decent player. He's shown ample character for a complete has been and appears to be a good guy. I'm not sure I can completely blame him for the loss either.
This is a downside of not having one task per episode. Under the usual format, we get to see the teams meet with the executives. Which is usually boring, but it would have shown us how risqué the Chock Full of Nuts people wanted their viral videos to be. If I were Lorenzo, I wouldn't have necessarily thought to do something as inappropriate as having two Real Housewives rolls around in bed together.
Which is why Lorenzo probably would have survived. He could've served Sig or Kate Gosselin up on a silver platter to Trump. Hansen appears to be a nice guy, but he's boring and has a limited skill set. He also hasn't been a project manager. It's hard to believe Trump would have kept him over the Lamas, who by all indications did a decent job.
This wasn't a particularly interesting episode, except for Kenya's quip about Brandi's marital embarrassments. A quip which will probably cost her in Trump's eyes down the road. Both boardrooms were fairly obvious right from the get go.
So let's turn our attention to this question. Who can beat Geraldo Rivera? The man displays a Piers Morgan like dominance over his teammates, but also an Aubrey O'Day desire to control the entire creative process. Being a journalist and not a member of the Pussycat Dolls should help him look more like the former to Trump.
My answer to this question in the beginning was simple. Geraldo's biggest enemy was himself. Domineering contestants self-destruct. But now Geraldo is dug in. He's 2-0 and is practically guaranteed to make the final four. Sig needs to be PM, probably next week, before Geraldo is even eligible to do it again. Even then, he can survive a loss if he doesn't completely implode. I wouldn't necessarily rule that out either.
Vivica is good. Kenya is good. Ian is good. Kate is probably better than anyone wants to admit, but the fact that no one seems to like her is a huge problem. Brandi will likely face off against Sig in the first task next week if the cards fall the way they're supposed to.
If I had to make a final four prediction now, I'd say it's going to be Geraldo, Ian, Vivica, and Leeza based on records and Trump's nepotism. I wouldn't necessarily say Leeza is all that deserving, but she's got a win and Trump likes her more than most of the contenders. Kenya's battles with Brandi are cute, but Trump isn't going to reward that sort of behavior with a final four appearance. As we saw with Kevin Jonas, things can change, but I feel comfortable with this prediction.
Lastly, I want to acknowledge Joan Rivers' final appearance on the show. I wrote a Celebrity Apprentice centered tribute to her shortly after her death that you might find interesting. Rivers saved what was a pretty weak season two cast and had continued to entertain in her appearances as a boardroom advisor. She'll be missed mostly for her actual comedy work, but also for Celebrity Apprentice, at least in my mind.