Written by Ian Thomas Malone, Posted in Blog, Pop Culture, Social Issues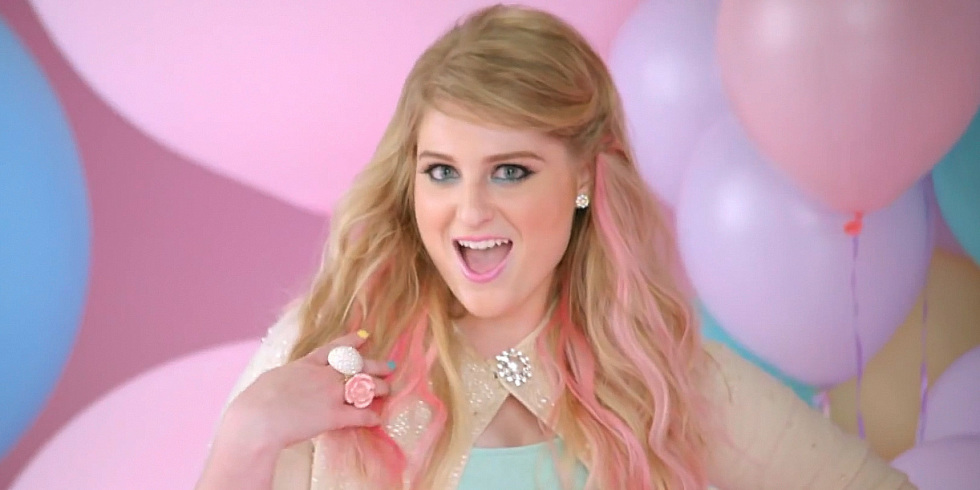 I had an interesting experience on my way to Dunkin Donuts yesterday. While flicking through the radio stations, I encountered Six Mix-a-Lot's classic "Baby Got Back" (not Nicki Minaj's painful "Anaconda" pseudo cover). After indulging in the perennial favorite of middle school mixers, I switched channels only to find Meghan Trainor's "All About that Bass." This bizarre coincidence got me thinking about the overall message of these two songs.
At first glance, we might call Trainor self-empowering and Mix-a-Lot misogynistic. Which sort of makes sense but you could also look at it a different way. Trainor says love your body and Mix-a-Lot says he loves your body. That's kind of nice right?
Both songs address the issue of "skinny bitches" Mix-a-Lot opens his songs with a conversation between two condescending, presumably small butted, women criticizing the tushie of another girl, denounced as a prostitute until Mix-a-Lot jumps in to start the song. Trainor addresses them herself with "go ahead and tell them skinny bitches that," with regards to her plans to bring booty back (it's still somewhat unclear where it went in the first place). It wouldn't be fair to Trainor to not mention that she says she just playing, though that phrase has been a major bone of contention against the song as people have accused her of "skinny shaming."
We also see a similar love of genuine curves from both performers. Both take shots at the silicone Barbie look. Trainor "won't be no stick figure silicone Barbie doll," expressing a concurring opinion to Mi¬x-a-Lot's "silicone parts of made for toys."
The difference in message deviates on the matters of romance as to be expected. Trainor is speaking from a personal standpoint. Mix-a-Lot is an observer and a fan. So whose message with regards to matters of the heart is better?
Mix-a-Lot's
You might be shaking your head at this point. But look at what Trainor uses to address suitors. She says her mother has told her "boys like a little more booty to hold at night," which is another rallying point for her critics. This one is perhaps more legitimate than the "skinny bitches" comment as she's essentially using outside perception as a factor in determining her own self worth.
This is something that Mix-a-Lot has to do. He is an outside observer. This matters in terms of the context of the message itself. It's harder to dismiss the commentary of a curvaceous woman speaking about being curvaceous than the words of a man who calls himself Sir Mix-a-Lot.
Which is actually unfair to Mix-a-Lot. The inspiration for this article came from a line in "Baby Got Back," where he says "so Cosmo says your fat, well I ain't down with that." Couple that with his earlier assertions that he'd "rather stay and play," and you get a picture of a man who's not necessarily as misogynistic as one might think at first glance.
So what to take away from all of this? Both of these songs essentially preach the same message. Love your body. This is somewhat skewed in the case of Mix-a-Lot as the sexual innuendos tend to dissipate one's desire to analyze his message. But Trainor's isn't exactly perfect either. These songs really aren't all that different, which really just means you should love your body regardless of what a musician wants to tell you.