Written by Ian Thomas Malone, Posted in Blog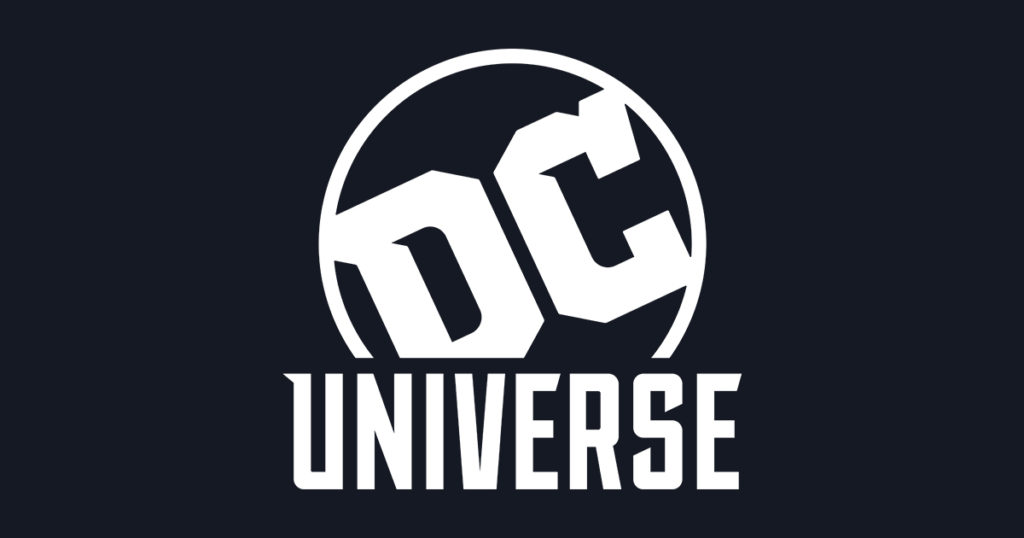 There's an increasingly familiar refrain that follows news of additional streaming services. "Not another one," cries the public-at-large, reflective of the transitional period television finds itself in. An indefinite one, for we don't really know what will happen to the cable-streaming paradigm years from now. What we do know, or rather should know, is that consumer markets don't arbitrarily decide that enough is enough. As long as people continue to use streaming services, and they most certainly will, new ones will sprout up.
DC Universe quickly sets itself apart from its competition by its breadth of content, much of which deviates from the standard streaming fare. The service bills itself as "The Ultimate DC Experience," dedicating much of its focus to the core of DC's business: comic books. Included are plenty of offerings from throughout DC's long history, beautifully converted into an easy to use digital format.
The service impressed me at first glance for its focus on curation, something that befuddles most other streaming services. From the homepage to the sections of the DC Encyclopedia, you can find many collections of specific comics that give you a good sense of what you might want to read. I appreciated the absence of an algorithm that never works in favor of a system that looks like it was put together by an actual human being. It's easy to spend the amount of time one intended to reserve for entertainment simply in the search of that content, lost in the pages of options. So far I've never found myself lingering on what to read or watch with DC Universe, which does its best to make the vast world of comics far less intimidating.
DC Universe's investment in curation also carries over to a sense of community put forth by the site. A program called DC Daily covers a wide variety of topics from episode to episode, giving users something new to look forward to each day. The site also features daily articles and a community message board, neither of which seems particularly groundbreaking in the year 2018 except for the fact that no other service puts any stock into that kind of stuff. It's small touches like these that separate DC Universe from other streaming sites, not just presenting content but exploring it. Not since Filmstruck's demise has a streaming service put more effort into cultivating an interest in what it has to offer.
Despite the diversity of content, DC Universe's library is still a bit rough around the edges. It seems a bit unfair to knock the absence of the CW Arrowverse shows, Gotham, Teen Titans Go!, or the newer DCEU movies, since contracts for those rights must have been signed long before the service's debut, but its video content is still fairly meager. Highlights include the complete run of Super Friends, long absent from streaming, as well as remastered versions of Batman: The Animated Series and the original Wonder Woman series, both of which look absolutely beautiful in HD.
The service is off to a great start with its original programming. I was very impressed with Titans and am excited to see its spinoff Doom Patrol next year. The animated original Young Justice: Outsiders is also set to debut just after the new year. Other scripted originals on the slate for later next year include the live-action Stargirl and Swamp Thing and an animated series centered on Harley Quinn. If any of these shows have similar production values to the excellent Titans, the service should quickly pile up a nice collection of original content.
DC Universe was born into a rapidly changing TV environment, one that isn't likely to heed the "not another streaming service" cries from sectors of the consumer market. What sets DC Universe apart is what it's trying to bring to the table. The generic backlash against streaming services seems to forget that not all of these sites are trying to offer the same thing.
The barometer we use to gauge the quality of streaming services, namely original content, is a bit unfair. No service can compete with Netflix's unsustainable twelve billion dollar budget for original programming, nor is DC Universe designed to appeal to mass consumers in the same way. Instead, it sets its focus on living up to its slogan, "the ultimate DC membership," with an impressive library of content designed to fully immerse one in the DC experience. Art is designed to be a communal experience. Other services could learn a lot from DC Universe's efforts to add a human touch to the equation.