F*!#ing Adelaide Is a Funny, Heartfelt Look at Family Dynamics
Written by Ian Thomas Malone, Posted in Blog, Pop Culture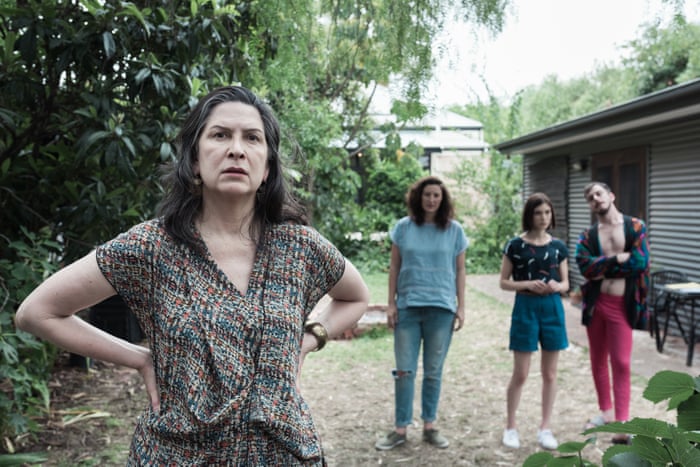 Do we ever truly leave home? Part of our hearts remain in the places of our origins, regardless of whether or not we want that to be the case. Home is a part of us. The Australian series Fucking Adelaide (styled as F*!#ing Adelaide) explores three adults as they come to grips with their mother selling their childhood home.
Eli (Brendan Maclean) is an aimless bartender and terrible musician. Emma (Kate Box) is the oldest of the family, who lives in Thailand after leaving the home under dubious circumstances. Kitty (Tilda Cobham-Hervey) still lives in Adelaide, living a fairly content life as she pursues art school.
Their mother, Maude (Pamela Rabe), is selling the home, leaving plenty of mixed emotions. That kind of inner turmoil is inherently contradictory, especially for Eli and Emma who have little love for Adelaide. Kitty, on the other hand kind of does, frequently hyping the city in a blatantly desperate fashion.
F*!#ing Adelaide has a lot of charm squeezed into short, laser-focused episodes that highlight a specific idea. There's no filler or subplots, and little time is spent trying to endear the audience to the characters. The episodes present their cases very quickly without losing any emotional resonance.
The show is a drama more than a comedy. The characters are all pretty funny in their own individual ways, delivering plenty of hysterical moments, but they're not really there to make you laugh. F*!#ing Adelaide mostly functions as a think-piece, forcing the audience to consider the perspectives of its characters.
While F*!#ing Adelaide undoubtedly carries more appeal for Australians familiar with the city's landscape, there's plenty of appeal for foreign audiences. Having studied in Melbourne for my semester abroad, I headed into the series with a broader knowledge of Australian geography than most Americans, but there are lot of parallels between the city and "flyover country."
F*!#ing Adelaide doesn't really reinvent the wheel of family dramas and its abbreviated runtimes limits the audience's ability to endear themselves to the characters, but the show is well-crafted with a lot of heart. Each episode ends leaving you wanting more, a good place for a series to be in. Above all else, the show makes you think about your own surroundings and the peculiar relationship that many of us feel toward geography.