Making Waves Presents the Case for Sound
Written by Ian Thomas Malone, Posted in Blog, Movie Reviews, Pop Culture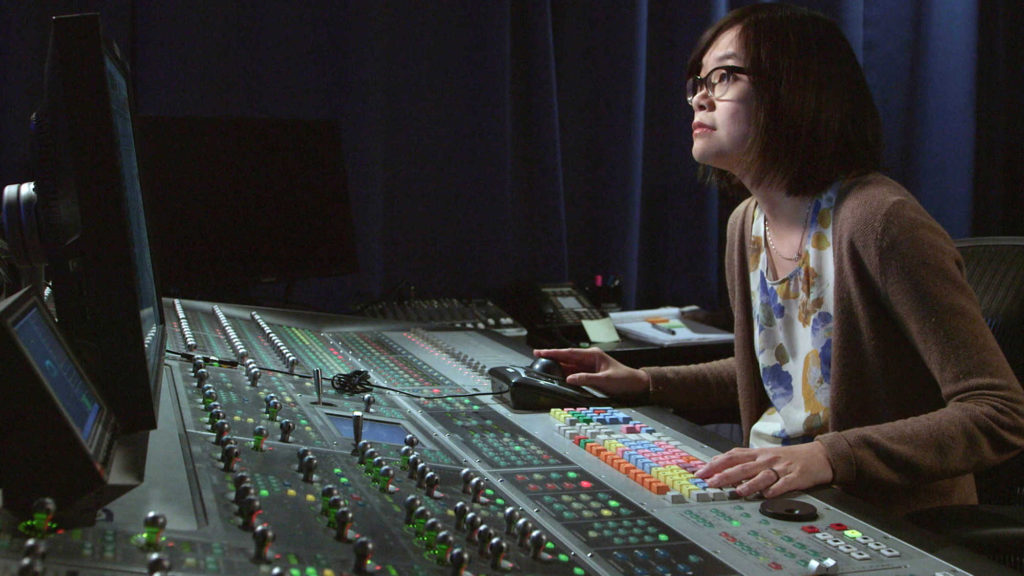 The larger than life imagery that often dominates the big screen can make it easy to forget that movies are an experience enjoyed across multiple senses. Sound plays a crucial role in storytelling, conveying messages that words can't possibly get across. In Making Waves: The Art of Cinematic Sound, director Midge Costin presents sound as a vital component for the staying power of cinema.
The film takes its audience on a tour through the history of filmmaking, thoroughly explaining the rise of sound and how it came to be taken seriously. The transition from silent movies to talking pictures was hardly seamless, as microphone technology at the time created many problems for the actors forced to perform within its confines. Most film fans are bound to have heard the phrase "sound stage," though perhaps not knowing that Hollywood relied on these spaces because location shooting created noise beyond what anyone at the time had the power to control.
Making Waves utilizes footage from dozens of films, allowing film aficionados to connect with its messaging on a deeper level. The work that sound engineers do on a daily basis looks immensely complicated to a general audience, but the film never allows itself to sink into territory that's too hard to understand. Costin explains the various ways that sound editors manage all the various components that go into their craft in a way that's easy to understand.
Perhaps unsurprisingly, the film is best enjoyed by dedicated film buffs. Costin uses a variety of well-known films to illustrate her points, as well as interviews with numerous Hollywood icons including George Lucas and Steven Spielberg. The films used cover a wide enough spread that practically anyone can follow along, but there is definitely an added emotional resonance that stems from having experienced the sensations that are being described. The feeling of awe and wonder that stems from many Star Wars scenes is certainly more relatable to those who can remember the first time they saw those images
There are points where Making Waves does veer off a little into inside baseball. Costin, herself a sound editor, clearly has plenty of heroes within the business. A few receive extended focuses for their work alongside such directors as Lucas and Francis Ford Coppola. These scenes are interesting enough, but there's a bit of a disconnect between them and the broader focus of the film on the overall history of cinematic sound. Condensing documentary footage into one ninety-minute feature is always a challenge, but sometimes it felt like the film had its eye on two separate balls.
Making Waves illustrates the case for sound in a comprehensive and compelling fashion. Costin covers an astonishing amount of ground in one single documentary. It's the kind of film that sticks with you as you sit down to watch another, taking extra care to absorb the craftsmanship from the sound editors. Fans of film, or those who want to deepen their understanding of cinema, will most certainly want to check this one out.