Jessica Jones' Third Season Is a Boring End to the Netflix Marvel Experiment
Written by Ian Thomas Malone, Posted in Blog, Pop Culture, Reviews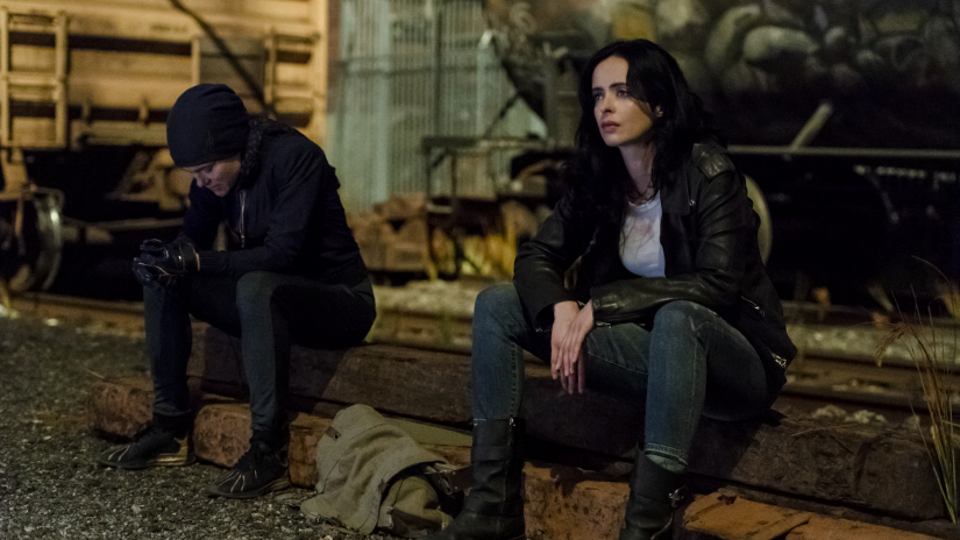 The television landscape has changed quite a bit since Daredevil and Jessica Jones premiered in 2015, promising an ambitious crossover between four separate Netflix series interconnected in the Marvel Cinematic Universe. With seemingly every major company looking for a bigger slice of the streaming pie, the relationship between Disney and Netflix was bound to sour, though the idea of rival networks producing content for each other is far from uncommon. The Netflix MCU experiment is ending not by any narrative mandate, but because two companies didn't have the will to coexist.
Season three doesn't feel like a final season. With news of its cancellation announced back in February, there's a bit of disconnect between expectations and reality. Episodes that weren't necessarily filmed as the concluding arc are delivered to fans as such, unsurprisingly landing with a bit of a thud. This wasn't supposed to be the end, but we all knew it was ahead of time.
With that in mind, it's hard to accept the glacier-slow pacing of Jessica Jones' character development. She's still a moody detective who seems to care more about bourbon than being a superhero. Much of this is a product of Jones' personality as a character, but so much has happened to her over the past two seasons with shockingly little growth to show for it on screen.
Krysten Ritter often looks quite bored delivering her lines this season, even after putting aside the deadpan nature of her character. Gone are the powerful zingers that endeared Jones to the audience in past seasons. She looks tired, disinterested, and ready for the end. Her lines are spoken frequently without a hint of enunciation, like she's reading them off the page for the first time.
Exacerbating this dilemma is the strong character development from the supporting cast. Trish, Malcolm, and Hogarth are all in drastically different positions than season one. Their characters have clearly drawn out arcs that are easy to follow and even easier to get behind. Meanwhile, Jessica is still the same old Jessica. The contrast rarely works to her advantage.
It rarely helps matters that Jessica is often paired with the anemic Erik Gelden, played by newcomer Benjamin Walker. For all the intriguing characters Jessica has shared screentime with, Gelden is very bland and boring. Like the burger Gelden can't stop ranting about, he's never as interesting as the show wants him to be.
Like every single season of Netflix's Marvel series, the pacing problems are a persistent issue. Jones feels a bit sidelined in the early episodes, an issue again exacerbated by the fast-paced plotlines from her supporting players. While serialized TV has become the norm, Jessica Jones is a series that would have benefited immensely from giving its title character a couple of self-contained detective stories each season.
Season three does win plenty of points on the inclusivity front. While the MCU movies have been painfully behind the times on LGBTQ representation, Jessica Jones brings a nuanced approach to queer themes. Hogarth's sexuality is explored extensively throughout the season. Transgender actresss Aneesh Sheth plays Jessica's assistant Gillian without any scenes that explore the nature of her gender identity, a radical sense of normalcy that's often sorely missing from on screen representations of the trans community.
TV shows in the streaming era rarely run more than five or six seasons, with shorter runs increasingly becoming the norm. Three seasons in, the show never has any sense of urgency to make the most of its time. Even if this wasn't the end, season three meanders far too often to leave any kind of lasting impression. Netflix's Marvel experiment has had its fair share of misfires, but these characters deserved better than an unceremonious ending.