Halt and Catch Fire Redefines the Second Season Shake-up
Written by Ian Thomas Malone, Posted in Blog, Pop Culture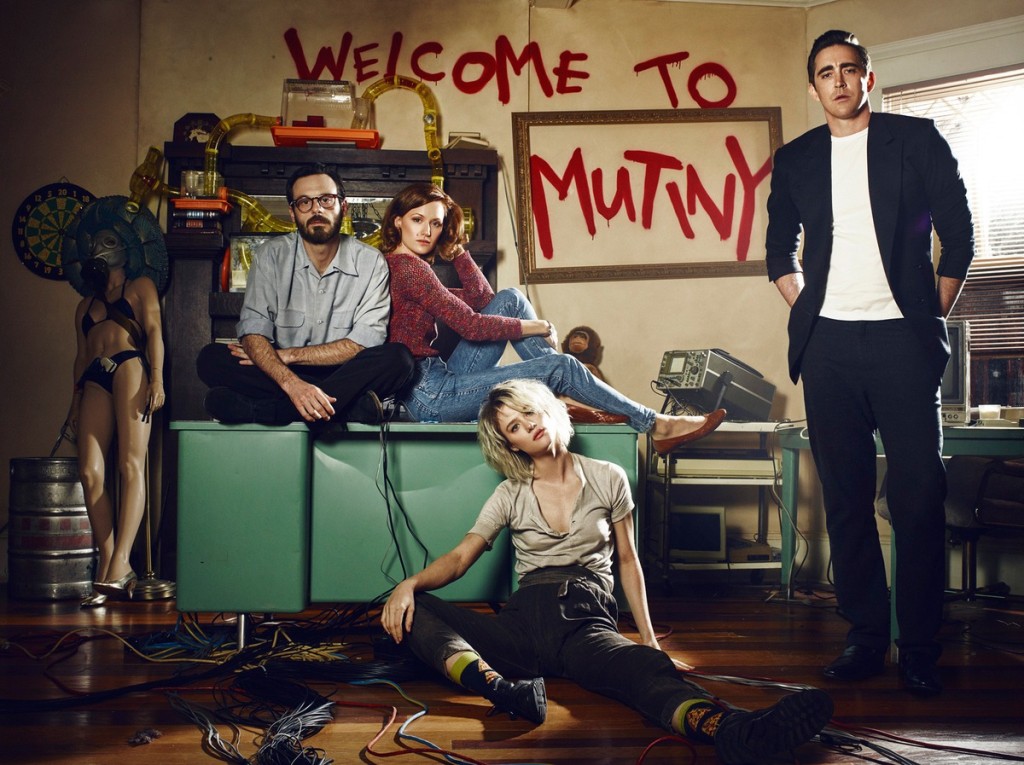 Sophomore slumps are fairly common in television both with good shows and not so good ones. It makes sense if you think about how much more time is fundamentally spent creating a first season than every subsequent one. After all, the first season is the one that determines if a show exists at all. No network would order a show that didn't at least sound good until season four.
When Halt and Catch Fire's second season started off with the main cast splintered off in four different directions, I couldn't help but feel like this was familiar territory. It's hardly uncommon for TV shows to separate their casts during finales, only to reunite them a few episodes into the following season. As season two progressed, I realized that bringing back the status quo wasn't something HaCF particularly cared about. The cast stayed apart and the results were shocking. The show upped the ante and quietly became one of the best on television.
Much like the tech industry itself, HaCF is a show that's constantly changing as it figures out what it's supposed to be. Season one was completely powered by the trio of Lee Pace, Scoot McNairy, and Mackenzie Davis, with the cast mostly serving as interesting supplementary parts. Three episodes into season two, I found myself wondering why Toby Huss, who portrays former Cardiff executive John Bosworth, was still on the show. It's not uncommon for characters to linger after they've served their purpose, which is how Bosworth usually looked hanging around the Mutiny headquarters. While he wasn't given much screen time, Huss took every minute he was given and turned his character's arc into perhaps the most heartfelt story of season two.
HaCF took a big risk in sidelining its lead actor for the majority of the season. Season one was about building the Giant. Season two was about Mutiny and for the most part, Joe McMillan had little to do with it. He didn't have much to do at all besides clash with his stepfather, played by James Cromwell in a subtle yet powerful performance. As someone who first checked out the show because of Pace's involvement, I was surprised at how okay I was with his backseat role in the season.
Season two belongs to MacKenzie Davis and Kerry Bishé. Start-ups are chaotic and long hours often lead to short fuses. In Mutiny's case, the fuses were short with both the characters and their office space, a cramped frat house filled with twenty-something programmers.
While season one had a fairly linear arc, season two was more of a blend. The characters took the front seat and rolled with it, allowing the chaos to heighten the viewer's experience. HaCF is the perfect binge show because the lines between episodes become blurred to the point where you really don't want to stop watching when the credits roll. Ten episode seasons make it easier to have almost no filler, a formula that AMC has also used for Better Call Saul.
Unfortunately and unsurprisingly, HaCF has a significantly smaller following than Saul. Strong critical support gave the show a third season, which could very well be the last if ratings don't improve. That would be quite a shame as HaCF is one of the most original and entertaining shows on TV. Season two was a masterpiece and even if future seasons take a step back, they'll still be better than the vast majority of what's currently on the air.