About Me
"Ian Thomas Malone is a bright young voice in American letters.  His smart, witty and original take on American college life will resonate with his generation…and mine!"
– Paul Levine, author "State vs. Lassiter"
Ian grew up in Greenwich, CT. He is the grandson of noted Sherlockian scholar Colonel John Linsenmeyer, with whom he shares a common love of literature, James Bond, Diana Rigg, and The Wire.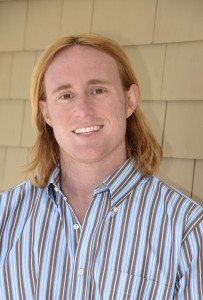 Ian began his training as a writer at the age of 11 when he started writing amazon reviews, mostly about Thomas the Tank Engine VHS tapes. At the age of 15, he became the News Editor for TvHell.net, a website specializing in TV ratings. Channeling his love of baseball and Canadian football, he became a Featured Columnist for three years at Bleacher Report until they told him to make more top 10 lists. He doesn't like those.
At Boston College, Ian quickly rose through the ranks of The Observer at Boston College, going from Assistant Opinions Editor to Managing Editor in slightly over a year. Following a successful semester at Managing Editor, he left to found The Rock at Boston College, an innovative online publication that continues to produce exciting content to this day.
Following a successful semester abroad at Monash University in Melbourne, Ian became a certified yoga teacher at South Boston Yoga, mostly to justify his ever growing collection of headbands. Ian offers private lessons.
Ian secured his first publishing deal with TouchPoint Press a few months after graduating for his book, Five College Dialogues, a comedic treatise on college life. Two sequels have been commissioned, the first of which is due out in May.
Ian has also signed a deal with Limitless Publishing for his psychedelic coming of age novel, A Trip Down Reality Lane, which was released on February 24th. A Trip Down Reality is an Amazon Bestseller in metaphysical fiction. Ian signed a second deal with Limitless Publishing for his novel Courting Mrs. McCarthy, which will be released on June 9th.
Ian continues to follow his dreams, taking time off only to sit in coffee shops debating Star Wars, walk his golden retriever Georgia (Jorge), and to play with his collection of stuffed animals.
Interview requests and general inquries can be sent to ianthomasmalone@gmail.com