Written by Ian Thomas Malone, Posted in Blog, Pop Culture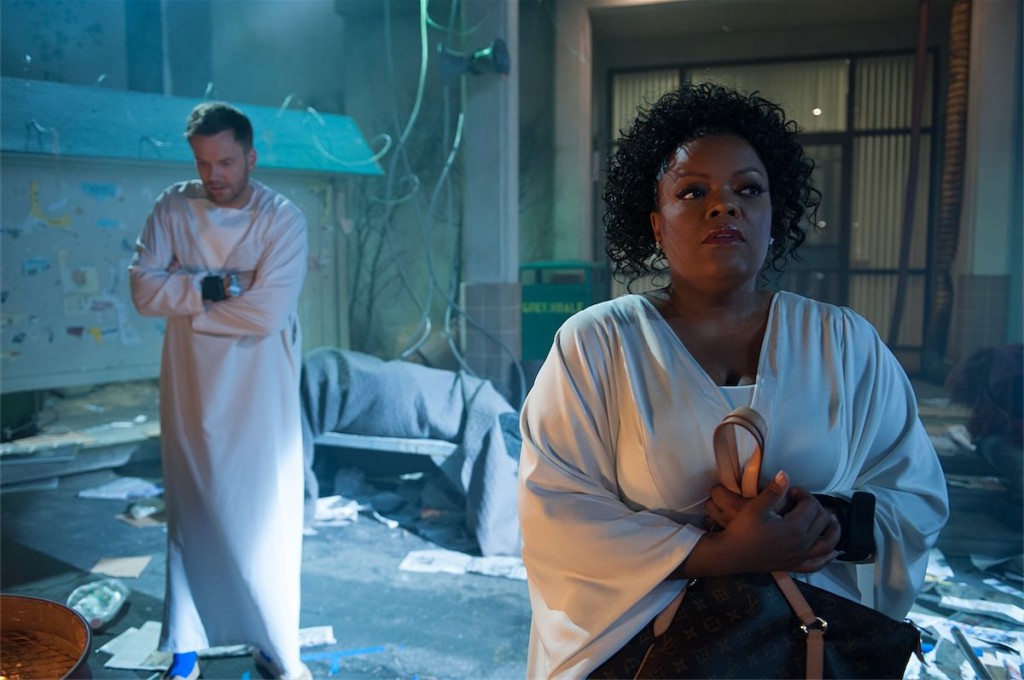 The rise in original programming from cable and online providers has stripped May Upfront's of much of its significance. It's hard to get excited for fall TV when summer TV has gotten so good. The Upfront's still serve as a time of mourning for the shows that won't be returning next season. Cancellations aren't as noteworthy as they used to be because the bar has been lowered and any show that achieves any amount of buzz typically gets more time to prove itself than it might have just a few years ago.
Looking at it that way, the cancellation of Community really isn't that sad. This was a show that never belonged on network TV in the first place and yet the fans kept it alive for five seasons. It might have fallen short of the #sixseasonsandamovie campaign that played a big part in NBC's decision to keep it around, but I don't see failure in that.
There are a couple important factors working against Community's favor. The fact that the show is produced by Sony meant that NBC wasn't getting a big slice on the revenue from other streams. The show was a big hit on Hulu, but that's something that doesn't mean all that much since Sony and NBC would have to share the not as important as you'd think earnings brought in by the online service. Once its ratings started to slip, the show was in serious trouble.
The end of season's three and four brought disaster that also could have sunk the show. Season three saw the departure of creator and showrunner Dan Harmon. While that's fairly common with older shows as the creators leave to form new shows, the fact that he left on bad terms and the show wasn't doing very well was more than concerning. Season four saw the departure of Chevy Chase as well as the announcement that Donald Glover would leave just a few episodes into season five. With both ratings and critical acclaim dwindling with a subpar season four, it is somewhat surprising that the show was even renewed at all.
Which is what makes its cancellation sour. Harmon came back for season five and it looked like Community was in the clear to get its six seasons (though the movie was always a tremendous longshot). The show did lose half a point in the 18-49 demo, which might have been the straw that broke the camel's back. This show should never have made it to season five in the first place, which propelled the aspirations to get to season six.
Creatively, it looks like the show made its peace this season. Glover's farewell should go down as one of the most touching cast departures of all time. The show handled the decimation of the study group admirably and made up for season four. The saving of Greendale was significant because it represented the long shot that was this show to begin with.
An immediate revival on a different network looks very unlikely. People have cited Netflix and USA's revivals of Arrested Development and Cougar Town without considering the fact that both were saved to bring attention to shifts in programming for both networks, a point that has now been accomplished. This is a point that doomed Happy Endings, which was in a better position having only aired three seasons before ABC gave it the axe. Community is an expensive show produced by a company that doesn't own any channels of its own. There's little reason for any network to pick it up.
That doesn't mean that we've seen the last of Community. HBO's recent revival of The Comeback shows that literally anything in possible. The Comeback had a small cult following and lasted one season nine years ago. All this means for Community is that if it came back, it would not be the most farfetched revival ever. But that day may never come and if it does it might look like Arrested Development's terrible season four (or Community's season four for that matter). I for one am not a big fan of revivals.
Community's story is a beautiful tale of fan devotion, which set some important precedents for network TV. Five seasons is a very good run for a show that faced impeding doom more than once. Whether or not it comes back ten years down the road will do little to change its legacy. #sixseasonsandamovie was an idea. Five seasons is a reality and a pretty good one at that.