The Innocent offers a fresh take on the heist genre
Written by Ian Thomas Malone, Posted in Blog, Movie Reviews, Pop Culture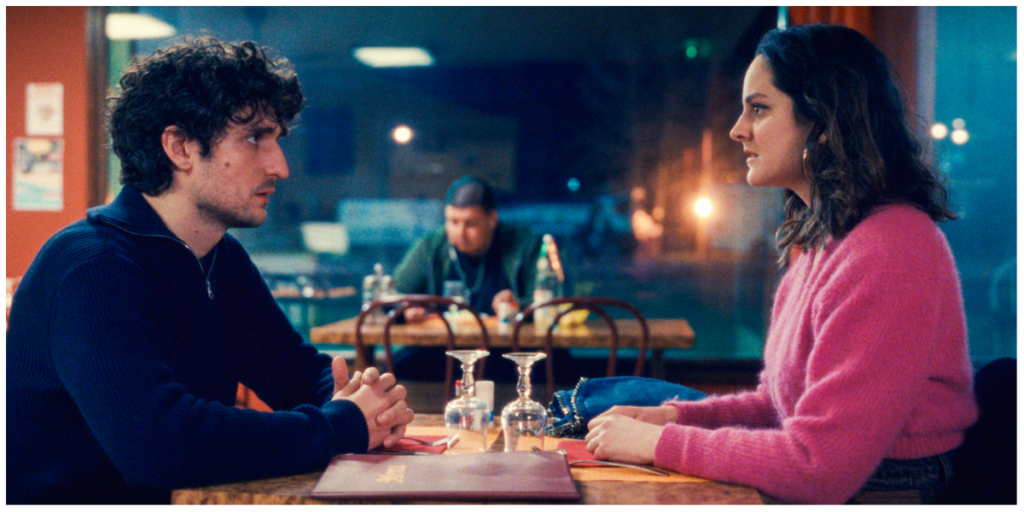 The older you get, the more you realize how little of life follows anything resembling a rubric. Time never waits for you to get your feet comfortable in its waters. You can spend all day licking your wounds inflicted upon various grievances, or you can throw caution to the wind and help your new father-in-law rob a caviar shipment in the parking lot of a truck stop diner, as the French film The Innocent centers its eclectic narrative around.
Abel (Louis Garrel, who also directed the film and co-wrote the screenplay) is a sad man. He's upset that his mother Sylvie (Anouk Grinberg), a prison drama teacher, married one of her soon-to-be released students Michel (Roschdy Zem), another addition to a long list of questionable life decisions. His fairly sterile existence as an aquarium educator is occasionally buoyed by updates on the Tinder adventures of his coworker/best friend Clémence (Noémie Merlant), who serves as both an object of jealousy and a painful reminder of his wife, who died in a car accident while he was behind the wheel. One could argue that Abel has a right to be moody about his life's circumstances, but the people around him are getting a little tired of his sad sack schtick.
Abel grows suspicious of his mother and Abel's new flower shop, correctly surmising that Michel has acquired the funds through dubious methods. His shoddy efforts to spy on Michel with Clémence lead to both being wrapped up in the heist required to fund the new floral endeavor. Abel and Clémence are required to stage a dramatic confrontation in the diner to engage the driver long enough for the robbery to take place. Through make-believe, Abel finds an unexpected crash course in agency.
The Innocent thoroughly marches to the beat of its own drum, a tender comedy that finds ample meaning within the simple mechanics of narrative. Garrel commits his film wholeheartedly to the structure of the heist genre, a classic of French cinema, but he uses that space for vivid character studies, a moving commentary on grief and resentment. The four principal characters possess vibrant personalities that shine through a kind of interpersonal conflict with each other that doesn't lend itself well to taking sides. The screenplay never forces the audience to see matters of right and wrong, but to accept the messiness of life.
Both as the director and in the lead role, Garrel has a knack for bringing out the best in his cast. Grinberg and Zem constantly defy expectations of their characters to challenge Abel's preconceptions, undoubtedly shared by many in the audience. Merlant elevates the role of Clémence beyond the parameters of the manic pixie dream girl trope she certainly orbits. The abundant zaniness feels oddly grounded, a dynamic it sustains through its 100-minute runtime.
The Innocent is a charming narrative that leaves a strong impression, the kind of story your mind will want to chew on for a while. It doesn't exactly reinvent the wheel of the heist genre, but its offbeat humor and quirky characters are fun to be around. Society is not generally taught to treat criminals with empathy, but Garrel makes a strong case for looking beyond one's preconceptions.