Written by Ian Thomas Malone, Posted in Blog, Movie Reviews, Pop Culture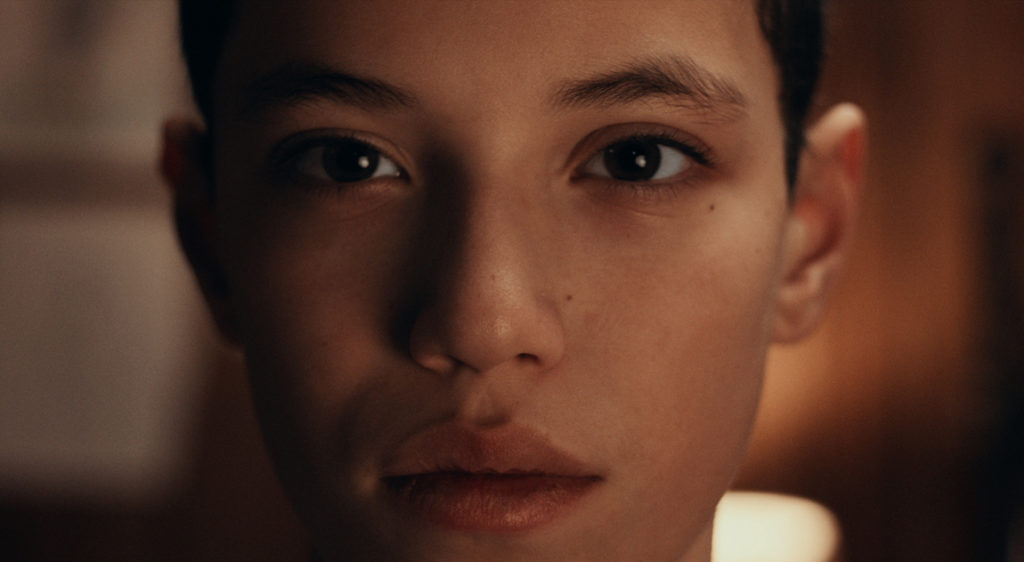 Being a gender diverse kid is often a lonely experience. One's inner sense of self constantly clashes with an outside world that reinforces the idea that there's something wrong with being different. The changing times can hopefully alleviate some of that rather needless turmoil that too many of us have lived through, but Javier Molina's new short-film Wonder reminds us of the challenges that too many children still have to face.
Sammy (Benji Siegel) is a young boy growing up in the hood, surrounded by the rigid gender structure that has little place for anything other than strict adherence to traditional masculinity. Sammy wants to be Wonder Woman for Halloween, but his interactions with his peers demonstrate that such a path is perilous to walk.
His father Frank (Gabriel Furman) is a typical blue-collar "man's man," able to talk sports and the needs of boys entering puberty, but not necessarily the nuances of gender identity. Like Sammy, Frank lives in a world that doesn't give that subject much thought beyond thinking that anyone who would buck gender norms must be sick in the head. It's not so much prejudice as it is a more viscerally charged form of indifference.
In many ways, Wonder is a film crafted more for people like Frank than Sammy, parents who never in a million years expected to be presented with a gender diverse child. Parents don't always get it right on the first try. Without dismissing the angst that rejection, even of the reflexive variety, can cause, life isn't a one and done game. What matters is the long term sense of acceptance for a child who is just as scared as their parents.
The triumph of Wonder comes from the way it handles a complex subject with a sixteen-minute runtime. This isn't a portrait of Sammy's life, but a snapshot of a pivotal moment. It does so with immense grace, though its continued use of homophobic slurs perhaps steps on its broader message late in its narrative. Acceptance is hardly universal, but a parent's love can make the cold world a little less daunting.